Integration: healthy partnerships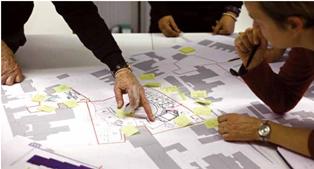 With new duties on Integration outlined in the new Care Act 2014, it is increasingly recognised that recovery from illness and maintenance of good health is determined by a range of factors outside health services. Evidence from the field, along with regulations and guidance accompanying the Act, shows that when agencies involved in housing, health and social care work together they have more success than when acting alone.
The resources on these pages, as recommended by the Health and Housing Memorandum of Understanding & Action Plan, include practical suggestions for housing providers and commissioners on how to build relationships with health organisations that will be more cost effective than working alone. Information is provided about new health systems and suggestions made about who to contact and likely areas of mutual interest.
In January 2015, the NHS invited individual organisations and partnerships to apply to become 'vanguard' sites for the new care models programme, one of the first steps towards delivering the Five Year Forward View and supporting improvement and integration of services. Click here for more information.