Integration: healthy partnerships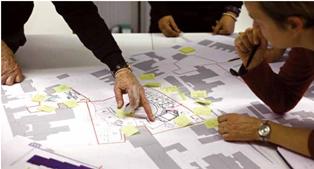 With 42 new Integrate Care Systems (ICs) given new statutory footing from 1 July 2022, Clinical Commissioning Groups will be abolished and their powers transferred to ICSs to move toward health and social care integration. The new partnership model is intended to bring together health and social care providers and commissioners of NHS services with local authorities and other partners, to collectively plan health and care services across specific geographical areas across England, and tackle health and wellbeing inequalities.
With the establishment of ICSs, the resources on integration on these pages, as recommended by the Health and Housing Memorandum of Understanding & Action Plan (opens new window), include practical suggestions for housing providers and commissioners on how to build relationships with health organisations that will be more cost effective than working alone. Information is provided about new health systems and suggestions made about who to contact and likely areas of mutual interest.