Design Hub - Building homes and communities
These pages offer guidance and examples of effective design principles and practice in mainstream and specialist housing for older and vulnerable adults. From accessible and adaptable housing to age-friendly and inclusive design, there is also dedicated section that officially hosts all the HAPPI reports, including those written by the Housing LIN.
All the resources on these pages have been compiled to help architects, planners, builders, developers, commissioners, housing operators and occupational therapists better understand design accessible and adaptable homes and age-friendly communities. Along with the HAPPI section, they are split into ten main topics below.
Design Key Subjects
Eco/Sustainable Design
This section has a range of resources about eco-friendly developments and sustainable housing design that can improve the quality of life of older people.
Planning and design
This section has resources that will help you understand the implications of national and local planning policy. For more on planning homes and communities for older people, click on our Planning Portal.
Occupational Therapists input on the design of housing
These pages provide a range of learning and improvement services that show how occupational therapists can contribute to support commissioners, developers and providers create more inclusive environments for an ageing population.
Work Ready Housing
This section looks at 'work ready' design features, including the impact of Covid-19 to adapt existing or build new accessible homes to meet a growing need for people of all ages to work at/from home.
Consultancy banner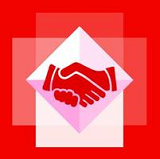 Building on the Housing LIN's learning and improvement ethos, we offer bespoke advice to help your organisation draw on the lessons highlighted on these pages. To find out how the Housing LIN can support your operational and/or strategic plans, please contact us at consultancy@housinglin.org.uk or visit our consultancy pages.