Extra Care Housing
These pages offer unrivalled access to latest information about extra care housing in a rapidly changing market. They are themed into 8 topic areas where you can access everything you need to know to help plan, invest, develop and improve the range of housing with care choices of older people.
If you or your organisation are new to extra care housing or require a refresher course, the Housing LIN offers a tailored programme to suit your learning requirements. See our People, Training and Organisational Development pages for details.
And if you are specifically interested in finding out about designing extra care housing, we have collated a selection of resources on our 'design hub'.
Extra Care Key Subjects
Funding Extra Care Housing
Information about the capital funding systems for extra care and in particular the Dept of Health Extra Care Housing Fund bidding process.
Commissioning Extra Care Housing
Information to assist commissioners and planners in areas such as assessing the market for provision, decisions about the revenue funding, re-modelling existing services, delivering outcomes and links to intermediate care.
Extra Care Strategies
Information to assist strategic commissioners in developing strategies for extra care housing including examples of strategies developed in various part of England.
Provision and Operating Extra Care Housing
Information to assist commissioners and providers in the operational planning of support services and workforce issues in extra care. Statistics on levels of extra care provision in England are also provided.
Marketing Extra Care Housing
Information to assist providers and developers market Extra Care Housing for older people and help draw on techniques that promote housing with care choices across a mix of tenures.
Tenants/service users
Information about issues such as user involvement, mixed tenure, nominations and charging.
Housing with care locator
A database that covers over 1300 housing developments across the UK that offer or facilitate care services.
Housing for Older People
Information about a range of designated housing for older people, including extra care, sheltered/retirement housing, almshouses and cohousing.
Extra Care Videos
A selection of videos illustrating different approaches to delivering extra care housing
Consultancy banner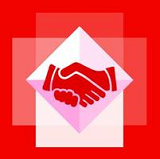 Building on the Housing LIN's learning and improvement ethos, we offer bespoke advice to help your organisation draw on the lessons highlighted on these pages. To find out how the Housing LIN can support your operational and/or strategic plans, please contact us at consultancy@housinglin.org.uk or visit our consultancy pages.