Combating loneliness and reducing social isolation
It is reported that there are 1.2 million chronically lonely older people in the UK and that the number of over-50s experiencing loneliness is set to reach two million by 2025/6. This will undoubtedly be exacerbated by COVID-19 with people experiencing increased social isolation and loneliness due to the current pandemic.
Arranged into 7 key topic areas below, these new pages showcase relevant guidance and policy instruments, useful research findings (such as from the DICE research project) and examples of services and innovative projects that offer practical solutions in combatting loneliness and reducing social isolation. The resources listed below deal with the impact that housing and support services can have on responding to these types of need amongst older people
Loneliness and Isolation Key Subjects
Ageing
This section provides a range of resources that make the connection between ageing, loneliness and isolation.
Assistive technology
This section features resources on how assistive technology can help overcome loneliness and isolation.
Care and support
On this page you will find resources relating to the care and support for people experiencing loneliness and isolation.
Dementia
This section highlights the link between dementia and loneliness.
Health and wellbeing
This section contains information on loneliness and isolation and its link with health and wellbeing.
Homes and communities
This page has resources that showcases how home design and the built environment can reduce loneliness and isolation.
Diversity in Care Environments
A study about the social inclusion of older people from socially diverse backgrounds living in housing with care and support schemes.
Consultancy banner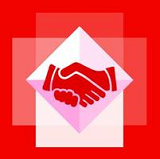 Building on the Housing LIN's learning and improvement ethos, we offer bespoke advice to help your organisation draw on the lessons highlighted on these pages. To find out how the Housing LIN can support your operational and/or strategic plans, please contact us at consultancy@housinglin.org.uk or visit our consultancy pages.