Housing and physical disability
These pages provide a selection of good practice resources and research on housing for people with physical disabilities and measures to improve accessibility in the built environment and service design.
Consultancy banner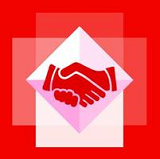 Building on the Housing LIN's learning and improvement ethos, we offer bespoke advice to help your organisation draw on the lessons highlighted on these pages. To find out how the Housing LIN can support your operational and/or strategic plans, please contact us at consultancy@housinglin.org.uk or visit our consultancy pages.