Care and Support at Home
With an increasing emphasis on innovative new models of person-centred care and support at home, these pages provide useful tools, resources and examples of innovative approaches to enabling older people and people with disabilities to live well and independently in their own homes.
The resources on these pages are segmented into 9 key areas for adult social care commissioners, housing and care providers, primary care services and NHS hospital trusts on shaping, commissioning, funding, and delivering a range of planned and self-care and support solutions for people living in their own homes.
Key Care and Support at Home Subjects
Assessment and planning
The Care Act 2014 emphasises the importance of involving individuals in all aspects of their care and support. Find a range of useful resources on assessment and care and support planning for professionals involved in these processes.
Commissioning and procurement
Policy, practice examples and resources to aid commissioners and providers to develop care and support services based on local need and aspirations, while supporting people to live fulfilling and independent lives in their own homes.
Co-production and communities
Many initiatives led by or involving housing providers illustrate the value of facilitating community development, co-production and user-led provision. Find top tips, studies and examples on the benefits and challenges of these approaches.
Prevention and quality outcomes
These pages contain information on approaches designed to improve the quality of services and outcomes for the growing number of older and disabled people in the UK, supporting them to live well and independently in their own home.
Adult Safeguarding
The Care Act 2014 makes it clear that the housing sector has an important contribution to make in safeguarding its customers, working in co-operation with the local authority and others in the public, private or voluntary sectors.
Bereavement & End of Life Care
Find resources intended to raise awareness amongst housing and care practitioners and providers of the current agendas and developments in practice around bereavement support and end of life care.
Home services locator
EAC's directory of Home Services. This comprehensive database covers known provision of care and support services for older and vulnerable people at home in the UK.
Loneliness and Isolation
These pages showcase relevant guidance and policy instruments, useful research findings and examples of services and innovative projects that offer practical solutions in combatting loneliness and reducing social isolation.
Consultancy banner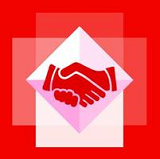 Building on the Housing LIN's learning and improvement ethos, we offer bespoke advice to help your organisation draw on the lessons highlighted on these pages. To find out how the Housing LIN can support your operational and/or strategic plans, please contact us at consultancy@housinglin.org.uk or visit our consultancy pages.