Mental Health and Housing
The resources listed on these pages offer practical information about how suitable housing options and related services, and timely support interventions can respond to the needs of people with specific mental health conditions and improve their health and wellbeing.
Key Mental Health Subjects
Housing Options
How housing related services and support, as well as the way we design how our homes, can respond to the needs of people with specific mental problems, both working age and older people, including information about housing options.
Older people
Relevant policy and practice developments where there is reference to housing for older people with 'functional' mental health problems such as depression and schizophrenia.
Consultancy banner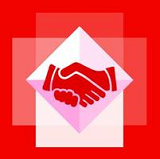 Building on the Housing LIN's learning and improvement ethos, we offer bespoke advice to help your organisation draw on the lessons highlighted on these pages. To find out how the Housing LIN can support your operational and/or strategic plans, please contact us at consultancy@housinglin.org.uk or visit our consultancy pages.