Health and Housing - Health Intel
The Housing LIN is pleased to be a signatory of the Health and Housing Memorandum of Understanding (opens new window). With a drive towards integration, our commitment via these 'Health Intel' pages is to pull together selected documents that highlight the high impact changes between the NHS and housing at a national policy and at an operational level, whether with the acute sector, primary care or public health. They are broken down by a range of topics to help traverse different aspects of the health and housing landscape.
Key Health and Housing Subjects
Coronavirus Info Hub
With the escalating incidence of coronavirus in the UK, it is essential for those working in our sector are fully aware of the seriousness of COVID-19 and the risk to both our own lives and the public at large.
Health Dashboard
This resource has a variety of useful datasets and tools that public health teams, primary care and acute health services use to better understand local health inequalities. It can also help you and your partners measure demand on planned and unplanned care and/or predict patient pathways.
Health Policy
Access information on the new health landscape and what factors local commissioners and clinicians are looking at to deliver better health and wellbeing outcomes. It explains the new models of care highlighted in the NHS five Year Forward View.
Integration
You can find here the latest guidance, tools, case studies and recommendations about integration and partnership working between organisations in health, housing and care. For example, do you know your Vanguard sites from the Better Care Fund?
Hospital & Care Pathways
Get up to speed with helpful resources and practice examples of at-home care and support. The examples illustrate how older people have returned home and regained their health and independence following a hospital admission.
Prevention & Reablement
Poor housing costs the NHS £1.4b a year. Read examples of cost savings and health benefits from a range of preventive housing interventions. For example, reducing the risk of falls or support to regain independence at home can save the NHS and other service millions of pounds.
Public Health
Public health is critical in supporting interventions that tackle health inequality. Find out how housing, preventing homelessness and environmental health can promote and sustain healthy lifestyles and increase healthy life expectancy.
Long Term Conditions
As people age the risk of developing long term conditions increases. Find out how best to develop your strategies to help people affected by conditions such as circulatory disease, diabetes, arthritis and respiratory conditions.
NHS Estate
It is estimated that £6b of NHS estate is surplus to requirements. You can access here the latest resources, guidance and examples of where former NHS land is surplus to local requirements due to service changes. Much is being converted to residential use.
Workforce
Do we have the workforce to care for an ageing population? Find information on creative leadership, service innovation and workforce development to help meet outcomes that support care closer to home.
Health Exchange
This free online resource for practitioners working across housing, adult social care, public health and for primary care practitioners lists relevant policy and showcases examples of practice that have either helped to transform people's lives and/or improve local service delivery.
Healthy New Towns
The Housing LIN is involved in the consortia working with NHS England to develop Healthy New Town (HNT) guidance and support knowledge diffusion. We have created a selection of pages that provide background information on the HNT programme and the 10 demonstrator sites, as well as signpost to relevant thought-leadership, a range of tools and guidance, and examples of practice.
Consultancy banner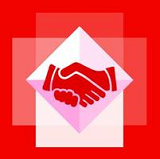 Building on the Housing LIN's learning and improvement ethos, we offer bespoke advice to help your organisation draw on the lessons highlighted on these pages. To find out how the Housing LIN can support your operational and/or strategic plans, please contact us at consultancy@housinglin.org.uk or visit our consultancy pages.