In Focus - Innovations in Housing and Dementia
The number of people living with dementia is set to grow. These dedicated pages have been specially created to put the spotlight on dementia for those working in a variety of housing and older people settings.
You can access a range of dementia-friendly topics that will help people with dementia to live independently for as long as possible. And for more about how we can help you develop a better range of housing choices and services for people with dementia, download our brochure.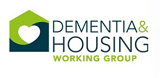 The Housing LIN is a member of the Dementia and Housing Working Group. We also have an excellent track record working with housing providers, health and adult social care commissioners of housing that supports independent living for people with dementia.
Key Dementia Subjects
Personal stories
A collection of personal stories and examples of everyday experiences of people living with dementia
Dementia-friendly Provision
Case studies and documents to help you manage or provide: extra care and supported housing, specialist care and support services, and assistive technology
Dementia-friendly Design
How you can design and change the living environment for people with dementia, including extra care housing
Dementia-friendly Communities
Good practice examples and suggestions about how the wider community can be more welcoming and user-friendly for people living with dementia
Legislation
Information on the Mental Capacity Act 2005 and the legislative framework for deprivation of liberty as they relate to the housing sector and dementia
Dementia Sites
Useful links to other sources of dementia-related information and resources
Consultancy banner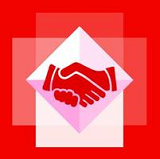 Building on the Housing LIN's learning and improvement ethos, we offer bespoke advice to help your organisation draw on the lessons highlighted on these pages. To find out how the Housing LIN can support your operational and/or strategic plans, please contact us at consultancy@housinglin.org.uk or visit our consultancy pages.