Housing
Housing plays an important role in the health and wellbeing of individuals and communities.
These pages are split into a number of sections that provide essential information about how mainstream housing, specialist housing and personalised housing related care and support services can enable older people to live independently.
Key Housing Subjects
Strategy
Policy and guidance on integrating plans for new and existing housing with strategies for improving health, wellbeing and sustainability.
Commissioning
Policy and guidance to help commissioners obtain good health and wellbeing outcomes from housing investment.
Supporting People
Information about the national Supporting People policy that promotes the development of support services to enable individuals to live independently in their own homes.
Supported Housing
Policy guidance, tools and examples of good practice helpful to local authority/NHS commissioners and supported housing operators or providers of housing related support services.
Personalisation
Policy and practice that promotes choice and empowerment for individuals in accessing housing services.
Health & Wellbeing
Good practice in improving health and wellbeing through investment in housing.
Housing for Older People
Information about a range of designated housing for older people, including extra care, sheltered/retirement housing, almshouses and cohousing.
Consultancy banner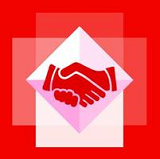 Building on the Housing LIN's learning and improvement ethos, we offer bespoke advice to help your organisation draw on the lessons highlighted on these pages. To find out how the Housing LIN can support your operational and/or strategic plans, please contact us at consultancy@housinglin.org.uk or visit our consultancy pages.