Sight Loss, Home and the Built Environment
It is estimated that one in five people aged 75 and over and one in two aged 90 and over are living with sight loss that has a significant impact on their daily lives.
These pages provide guidance resources, reports and individual stories that explore the issues facing people with sight loss in their daily lives and show the importance of well-designed housing, practical advice and support, social connections and appropriate technology.
Key Sight Loss Subjects
Enabling technology
Resources on how enabling technology, ICT and other products can support independence.
Health and wellbeing
Information on the wider determinants of health that impact people with sight loss.
Work, income and benefits
Information that makes the connection between work, income and benefits for people with a visual impairment.
Personal stories
A collection of personal stories and examples of everyday experiences of people living with sight loss.
Consultancy banner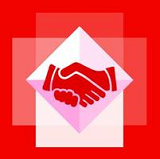 Building on the Housing LIN's learning and improvement ethos, we offer bespoke advice to help your organisation draw on the lessons highlighted on these pages. To find out how the Housing LIN can support your operational and/or strategic plans, please contact us at consultancy@housinglin.org.uk or visit our consultancy pages.