Older People and Housing
The government's Older People's Housing Task Force, as announced in the Levelling Up White Paper in February 2022, has put the older people's housing market and how it responds to the needs and preferences of people in later life in the spotlight.
These pages include resources that enable you to develop housing for older people strategies, forecast future demand, provide examples of age-friendly good practice in meeting the diverse housing and care needs of older populations, as well as information about involving older people in service design, development and evaluation.
Stop Ageism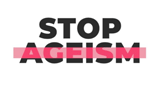 The Housing LIN is pleased to be a partner of the STOPageism campaign and how we tackle ageism both generally but also specifically in our housing.
Key Older People Subjects
Design
Resources about design of general housing and extra care provision to meet the needs of older people.
User Involvement
Information about involving older people in service development and evaluation.
Diversity Matters
How to make housing services responsive to the needs of older people from black & minority ethnic and LGBT+ groups.
Health & wellbeing
How to promote the social and mental wellbeing and social inclusion of older people through housing support.
Personalisation
Ways to respond to individual circumstances, including individual budgets, equity based products and dignity.
Planning
Resources that suggest good practice in planning to meet the needs of older populations both through support related to general housing and to more specialized provision.
Consultancy banner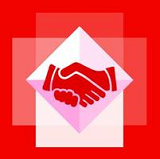 Building on the Housing LIN's learning and improvement ethos, we offer bespoke advice to help your organisation draw on the lessons highlighted on these pages. To find out how the Housing LIN can support your operational and/or strategic plans, please contact us at consultancy@housinglin.org.uk or visit our consultancy pages.