JRF Better Life Programme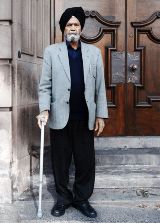 A directory of resources
2014 saw the completion of JRF's £1.5 million five-year programme called A Better Life. Its aim was to explore what can help older people with high support needs to improve their quality of life (and what 'quality of life' means for them) now and in the future.
From the beginning, JRF and its advisors were clear that they wanted the programme to embrace and develop the social model of disability and focus on hearing the voices of the excluded.
A Better Life identified good practice and challenges within existing models and sought out promising alternative approaches; it has included large scale qualitative research projects, quantitative studies, evidence reviews and reflective pieces written from a range of perspectives.
The Housing LIN considers the outputs from this programme so valuable to housing, health and social care professionals that we have brought the entire body of work together onto one page on the Housing LIN website for ease of access. The Better Life resources are listed with links to their original web location under the following headings:
Better Life project general: older people with high support needs.
Diversity
Housing with care
Housing generally including affordability
Health and social care specifically