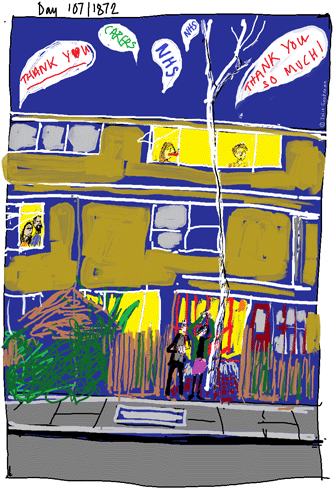 Despite the government's planned easing of lockdown restrictions, Coronavirus is still a serious threat in the UK. It is therefore essential that those working in our sector remain fully aware of the continued risk of infection and the risk to both our own lives and the public at large. In recognition of this and the tremendous effort to support older and vulnerable adults in retirement and extra care housing, the Minister of State for Care, Helen Whately MP, met with sector leaders virtually last year and followed this up in a letter (opens new window) praising the sector for its' actions.
Subsequent national research undertaken by St Monica Trust and the Housing LIN, funded by the Dunhill Medical Trust, sets out how the retirement village and extra care housing sector in England responded to the impact of Covid during the first two national lockdowns to December 2020. The RE-COV Study shows that operators quickly introduced measures that protected their older residents and staff from infection and saved lives, especially at a time when care homes where being hit so badly. The report also reveals the considerable financial costs faced by operators and the difficulties experienced accessing PPE at the time, especially when the spotlight was on the NHS and care sectors.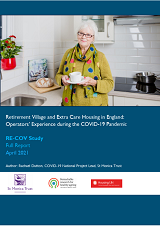 Read the Study's findings in Retirement Village and Extra Care Housing in England: Operators' Experience during the COVID-19 Pandemic.
For more information and view resources for those operating or commissioning specialist or supported housing for older and vulnerable adults, this 'Info Hub' is split into three sections. It signposts to relevant Housing LIN practice briefings, national government guidelines and other useful information for our sector so you can be kept up-to-date of the evolving situation, access support and take appropriate measures.