Occupational Therapists: Helping to get the housing design right
Being able to advise on the design as early as possible is crucial to ensuring that housing can be planned to be as accessible and adaptable as possible.
A growing number of OTs have developed specialist expertise advising on the design of new build or refurbishment of housing with care. Below you will find key areas where their experience of how accessible design works for the customer can contribute.
Key Subjects
Getting our message across
Occupational therapists are a valuable resource, when involved early in new build or refurbishment projects. Consulting occupational therapists at the outset can be the most useful way to achieve the accessible design and adaptability to changing needs in the long term.
Housing adaptations
Occupational therapists have specialist experience and knowledge of designing bespoke adaptations for individuals in their own homes.
Design evaluation methods
Working with residents using co-design approaches to development of design evaluation tools that can inform future schemes.
Good practice tips
Useful tools, and examples of spaces, products, and materials that work well to create attractive inclusive design in housing with care.
Advice and support
Are you a developer, architect or provider of housing for older people and/or people with a disability and require specialist advice on specific projects?
Consultancy banner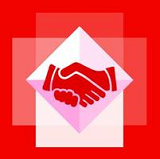 Building on the Housing LIN's learning and improvement ethos, we offer bespoke advice to help your organisation draw on the lessons highlighted on these pages. To find out how the Housing LIN can support your operational and/or strategic plans, please contact us at consultancy@housinglin.org.uk or visit our consultancy pages.