HLINks: International Day of Persons with Disabilities, new Housing LIN blogs, new resources, and news and events from the specialist housing sector.
Welcome to the latest edition of HLINks, the Housing LIN's weekly news bulletin. This week we feature two new blogs. In the first Joe McLoughlin writes about a co-design workshop for assistive technologies; and in the second Dr Caity Roleston looks at a project offering bereavement support to older people.
We also have all the new resources and news and features about the specialist housing sector.
Disability
International Day of Persons with Disabilities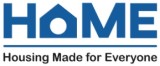 This week, on 3rd December, was the United Nations Day of Persons with Disabilities.
The Housing LIN is committed to supporting people with disabilities, and to ensuring that everyone can have accessible housing which meets their needs. We are pleased to be a founder member of Housing Made for Everyone, a consortium of organisations which is calling for accessible housing to be a right for everyone.
Housing LIN Blogs
Co-design workshop identifies new technologies to support greater independence for older residents
In this Housing LIN guest blog Joe McLoughlin, Director of Astraline and Innovation at Johnnie Johnson Housing, writes about a co-design workshop recently held by Johnnie Johnson Housing with the aim of identifying new assistive technologies which could help their older residents.
Residents were invited to take part in the workshop which featured assistive technologies to enable independent living and to aid those with dementia.
Talking about "the dark stuff": opening up about bereavement in extra care housing
The Bereavement Supporter Project is a public health project being piloted by the ExtraCare Charitable Trust. It studies the ways in which older people can be supported when bereaved, and how that support can be delivered in an extra care setting.
In this blog Dr Caity Roleston call this project "a valuable initiative that has elicited meaningful change for individuals".
Call for Examples of Practice
Housing with Care and End of Life Care – Call for examples of practice
We are looking for examples of person-centred care or service design in end of life care in a housing with care/extra care setting.
This can be anything from holistic built environment features to formal and informal partnership arrangements with statutory and non-statutory services; and supporting families and carers or creating wellbeing programmes to enabling residents to write a will to bereavement support for other residents.
Housing, Community, Disability, and Ageing
Design, Planning, and Technology
Events
Housing LIN Events
We have now concluded our 2019 regional showcase events. However, we are now making preparations for our annual conference in March 2020, and also planning our 2020/2021 regional programme. Details to follow in the New Year.
With Thanks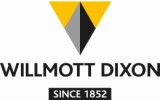 The Housing LIN would like to thank Willmott Dixon for their support in producing this newsletter.