HLINks: New HLIN blogs, new resources, and news and events from the specialist housing sector.
Welcome to the latest edition of HLINks, the Housing LIN's weekly news bulletin. This week we have two new blogs about intergenerational living and housing co-operatives for older people. We also feature an update from the Housing LIN's Future Leaders Network.
And we have our usual roundup of news and resources from the housing with care and specialist housing sectors.
Housing LIN Blogs
A design for later life – senior living and intergenerational communities
This Housing LIN guest blog is written for us by Nigel Saunders, director of Pozzoni Architecture.
The blog starts by focussing on the UK's increasingly urbanised and ageing population, and the need for varied solutions for housing for older people, and then looks at Pozzoni's new Manchester development Village 135, featuring a community hub and a variety of housing types designed to foster community interactions.
Older persons' cooperatives: an alternative example
Chris Handy, CEO of The Accord Group, has written a blog for the Housing LIN in which he argues that for older people housing co-operatives can be a way of using skills, maintaining independence, and creating a sense of community.
Using Breedon Gardens Housing Co-operative in Redditch as an example, Dr Handy concludes the blog with a list of some of the advantages of co-operative housing for older people, and a call for the government to allocate more funding for co-operative schemes.
Future Leaders Network
Future Leaders update
The Housing LIN held the second session in its Future Leaders Network programme on 12 November 2019 in Bristol, hearing presentations from two inspiring leaders - thanks to generous sponsorship from Thirteen Group.
You can read our news item to find out more about Future Leaders Network has been doing, and you can find out more about the Future Leaders Network by clicking here.
Housing, Community, and Ageing
Design, Planning, and Technology
Events promoted by the Housing LIN
Next Week
Next week, following his presentation at Property Week's recent Retirement Living conference, we look forward to publishing a new guest blog by James Fenner of Silk Road, on marketing for retirees.
Also, look out for a new guide from South Yorkshire Housing Association on how housing can play a role in easing social isolation and loneliness.
If you missed this: our Extra Care Housing Survey has been extended to the end of the year.
With Thanks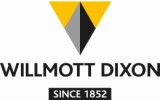 The Housing LIN would like to thank Willmott Dixon for their support in producing this newsletter.