Greater London Authority Funding Programme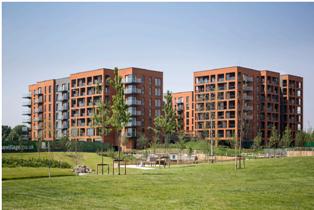 In November 2016, the new Mayor of London issued guidance that specifies the circumstances in which the Mayor will make funding available under the Mayor of London's £2.171 billion Affordable Homes Programme, including supported and specialised housing for disabled and older Londoners. More information on bidding arrangements, continuous market engagement and details about the Mayor's Care and Support Specialised Housing Fund in London can be accessed here.
Previously, in July 2014, the Mayor of London announced that 54 housing providers have been allocated £404m to build thousands of new affordable homes in the capital. While there was no specific mention of new housing for vulnerable and older people, details of the allocations can be found on the link to the GLA's allocations page below.
Link: GLA Housing Covenant allocations 2015-2018 (opens new window)
In December 2013, the GLA launched their £1.6 billion Funding Programme (or Covenant). Within this number, the accompanying prospectus made references to meeting the housing needs of older people and disabled Londoners through the supply of accessible, well designed, general housing. Background information on the GLA programme can be found at: