Wolverhampton Wheelchair Accessible Housing
Wolverhampton, Wolverhampton City Council / Heantun Housing Association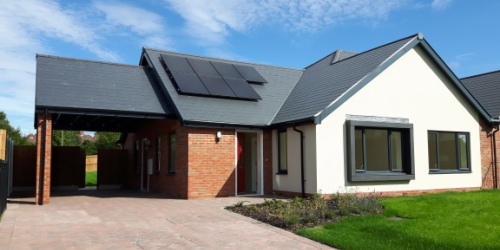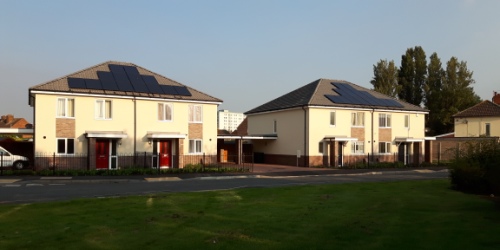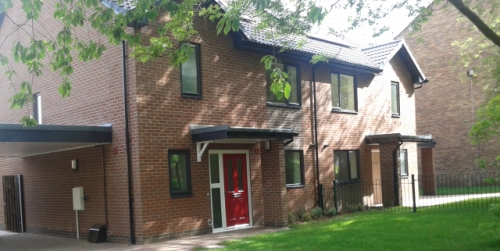 Description of Scheme
This scheme will deliver self-contained houses and bungalows in several locations across Wolverhampton. All units will be designed to be fully accessible to wheelchair users, with an intention for each property to be further adapted to reflect the needs of the proposed occupiers once allocated. These developments are situated within established residential communities, and have been supported by local Tenant and Resident Associations.
Where Is It?
Twenty bespoke houses for families with an adult wheelchair user will be built in Wolverhampton ensuring people can live independent lives in their own homes.
The site at Lawnside Green is a piece of open space set adjacent to a 1930s housing estate of mixed tenure, with substantial open space nearby. The Fifth Avenue site is in the middle of an area of mixed council and private housing, whilst Dale Street is surrounded by both council flats and factory/industrial buildings.
Key Information
Location
Wolverhampton
Local Social Services Authority
Wolverhampton City Council
Region
West Midlands
Year Funded
2013
Cost
£3.9m
DH Fund
CASSH 1
Relevant Local Strategy
One of Wolverhampton City Council's main priorities is to provide support and appropriate housing options to vulnerable people.
The overarching aim is to support vulnerable residents to live as independently for as long a time as possible by providing housing that meets their needs through adaptations, technology, equipment and support.
Our Strategies to support this include:
Older Peoples Strategy
Joint Dementia Strategy
Joint Commissioning Strategy for Services for People with Long Term Impairments.
Care Services
These are independent residential units, with no integral support elements.
Facilities
The site at Fifth Avenue is adjacent to the Medical Centre and opposite the local Police station. There are also local shops in the vicinity.
The site at Dale Street is 0.4 miles from Sainsburys supermarket as is also close to Wolverhampton City Centre.
Key Features
Properties
20 units, mix of bungalows and houses.
2x3 bed (Dale Street), 2x3 bed (Fifth Avenue)
2x3 bed and 2x2 bed (Lawnside Green), 2x3 bed (Dale Street)
The remaining 10 units will be a mixture of houses and bungalows but exact mix has not yet been confirmed.
Tenure
Address
Lawnside Green, Bilston, WV14 6HW
Dale Street, Graiseley, WV3 0HP
Fifth Avenue, Low Hill, WV10 9SH
Scheme Location Map
Partners
Housing Provider
Wolverhampton City Council / Heantun Housing Association
Architects
DJD Architects
Local Social Services Authority
Wolverhampton City Council
Developer
Wolverhampton City Council / Heantun Housing Association
Contractor
J Harper & Sons