DHCS Funded Extra Care Scheme Directory
This directory celebrates the schemes built with support from the Department of Health & Social Care's Extra Care Housing (ECH) Fund and Care and Support Specialised Housing (CASSH) Fund.
About the scheme directory
"This is an excellent resource, one which deserves to go from strength to strength. I look forward to supporting it - and using it - for years to come."
This scheme directory gives information and overview on each of the Department of Health (DH) funded Extra Care Housing and CASSH schemes and it is intended that the information be useful for commissioners, planners, architects, developers and providers in emulating successful schemes in the future.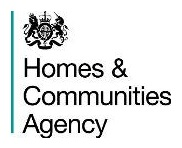 The directory provides an ongoing record of the Housing LIN's project management of the Department of Health's Extra Care Housing Capital Fund (2004-2010) and Implementation Programme with 83 councils with adult social care responsibility and its successor programme, the CASSH Fund administered by the Homes and Communities Agency and Greater London Authority.
Both funding programmes seek to encourage Local Authorities, local health commissioners and their housing partners to provide greater housing choice to older people and other people with disabilities or long-term conditions who may have support and/or care needs. New developments are designed to 'HAPPI' design principles (opens new window) to enable residents to live independently and remain in their own homes - where necessary with the support of appropriate care services. Extra Care Housing and other specialised housing schemes were either new build, or re-modeled from existing buildings, or a mix of both - the crucial factor being the philosophy behind it, together with design features and tenure diversity.
Details of the DH's fund and other capital investment streams used can be found on 'Funding Matters' (opens new window) webpages. And for more on the different housing models for an ageing population, visit our 'Housing for Older People' (opens new window) pages.
Housing with Care Locator
Another essential tool for both commissioners wanting to pinpoint the supply of accommodation based care in their areas and those providers looking at potential market opportunities is the Housing with Care Locator. Developed by the Elderly Accommodation Counsel (EAC), this comprehensive database covers over 1,300 housing developments across the UK that offer care services.