Barnsley Care and Support Bungalows
Barnsley, Yorkshire Housing Ltd.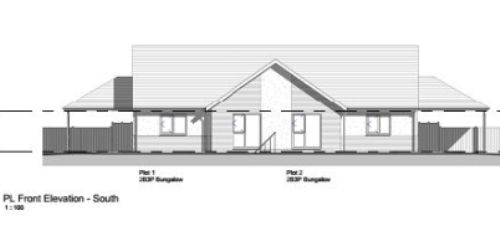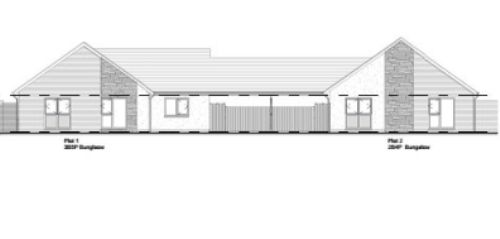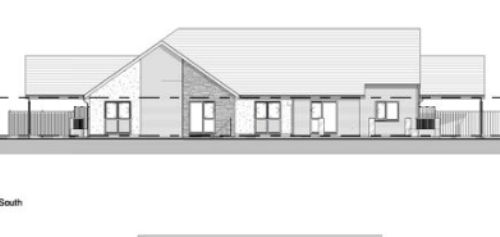 Description of Scheme
The proposed units are single storey and as a result will not impact on the amenity of the surrounding two storey buildings. The units are constructed of brick buff with elements of render with stone stacked features under a pitched tiled roof with the addition of a car port. All units have large windows to maximise solar gain and daylight penetration. In addition sun pipes are installed to maximise the light in the internal corridor. Soft landscaping is within the private garden areas. The homes will be energy efficient included AAA rates appliances including low energy heating and lighting.
Where Is It?
All four developments will be situated on former local authority land and therefore will become part of the wider council estates which were built around 1930. There is a mixture of urban and rural sites within this package.
Key Information
Location
Barnsley
Local Social Services Authority
Barnsley Metropolitan Borough Council
Region
Yorks & Humber
Year Funded
2013
Cost
£1,290,723
DH Fund
CASSH 1
Proximity
All properties will be within a short distance to local shops, GP's etc.,
Relevant Local Strategy
This project is supported via the Wellbeing Joint strategic needs assessment and joint health and wellbeing board and the Joint commissioning board. Barnsley Adult Social Care Interim market statement 2011.
The BMBC Housing Strategy, Older Person Strategy, Supporting People Strategy all state that there is a need for accommodation of this type and BMBC has a high level of disability with insufficient purpose built or suitable accommodation to meet this demand. This type of accommodation will always be an on-going priority for Barnsley.
Useful Local Statistics
These bungalows have been very successful in the past and have been delivered regularly for over 8 years now. They are designed for the individual tenant identified. This means all avenues are taken into account when planning the internal specification and that the end user has the much needed independence and lives in a sustainable, excellent quality low energy home. Barnsley has a high proportion of residents who require specialist accommodation. These new bungalows will go someway to helping people in need to achieve independent sustainable futures.
Facilities
These specialist bungalows are designed to embrace independent living and are built in pairs on four different sites. The bungalows will be allocated to individuals who do not require residential care but can live in their home with the necessary adaptions to suit their individual needs.
Liaison with Keresforth Hospital spinal injuries unit. A lot of referrals for these bungalows come from here. Large savings for local heath care and social care is achieved by providing this sort of specialist accommodation.
Key Features
Properties
8 bungalows - 4 x 2 bedroom. 4 x 3 bedroom.
Tenure
All properties will be let as social rent
Address
Langsett Road, New Lodge, Barnsley, South Yorkshire
Manor Grove, Royston, South Yorkshire
Park Street, Wombwell, South Yorkshire
Park View, Brierley, South Yorkshire
Scheme Location Map
Partners
Housing Provider
Yorkshire Housing Ltd.
Architects
Acanthus WSM Architects
Local Social Services Authority
Barnsley Metropolitan Borough Council
Developer
Yorkshire Housing Ltd.