The Orangery
Sidley, AmicusHorizon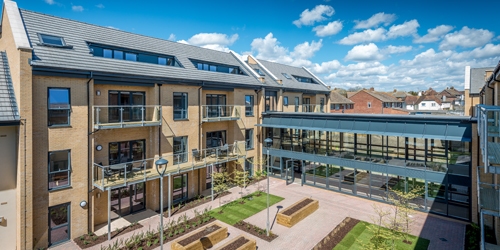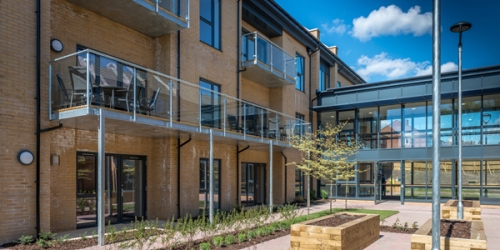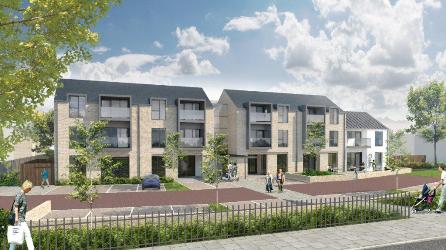 Description of Scheme
The Orangery is an extra care scheme that includes 58 apartments providing high quality housing for older residents with a wide range of needs. Six houses for sale, to the rear of the site, are due to complete and all purchasers will have access to The Orangery scheme.
The apartments are all self-contained dwellings which comply with 'Lifetime Homes' principles whilst allowing sufficient space for wheelchair accessibility. The residential accommodation comprises 29 No 1 Bed apartments and 30 No of 2 Bed apartments. All units have been designed to meet HAPPI principles.
Consulting with older person design groups, Amicus Horizon received feedback that has been incorporated to The Orangery, such as:
Wi-Fi access & computer hot desks with discretion screens
Natural daylight in communal areas and corridors
Facilities open to community groups
Accessible gardens with raised planters
Varied seating areas
Showers not baths
Residents also had the opportunity to input their ideas into the interior design of The Orangery.
Find out more on the Storyboard (opens new window)
Where Is It?
The development site is around 0.83 hectares and is a former Primary School in Sidley district of Bexhill-on-Sea, East Sussex. The immediate area to the south west is predominantly residential in nature, and is characterised by family dwellings of circa 1990 of relatively modest scale and proportion.
To the north east is the centre of Sidley village, and has a variety of architectural styles and buildings centred around an open space, known as Sidley Green. The site is well located to meet the needs of older people in the locality, as it is within an established residential area yet close to a range of amenities.
Key Information
Location
Sidley
Local Social Services Authority
East Sussex County Council
Region
South East
Year Funded
2013
Cost
CASSH Fund: £2.3m Total: £9.5m
DH Fund
CASSH 1
Awards
Judges at The Planning and Placemaking Awards have listed the scheme as a finalist in two categories - 'Regional - Southern England' and 'Award for placemaking using public sector-owned land and property'.
Proximity
Sidley village has the nearest shops with good local amenities including a Public House, a Post office, several general stores/mini-marts, a dentist, a doctors' surgery and some fast-food takeaways.
To the south east of the Buxton Drive is Bexhill Hospital, which is located a distance of 0.3 miles from the site.
The Sidley Community Centre and Primary School are located to the north of Sidley with counrtyside beyond. The nearest place of worship is Sidley Baptist Church, about ½ mile from the development site.
Bexhill-on-Sea, is slightly further away (approximately 1 mile from the site) providing more extensive shopping facilities including supermarkets, chain stores etc.
Relevant Local Strategy
ESCC do not have a specific MPS or strategy for older people, but the Supported Housing and Housing with Support strategy 2013-2018 and the ESCC MPS do reference a need for more extra care provision.
There is no target for extra care provision as ESCC were waiting for the outcome of the Extra Care Evaluation (published July 2013) and are in the process of deciding the strategic future direction of older people's housing including extra care housing in the county.
Useful Local Statistics
The Rother District Needs Profile East Sussex Joint Strategic Needs Assessment (Sept. 2012) indicated the following:
48% of people aged 65+ will develop a limiting long term illness in Rother - the highest prevalence is usually in Bexhill
Sidley is in the top 3 wards in the county for hospital admissions for people aged 85+
Level of unpaid carers is high - 26-39% in wards close to Sidley
High levels of fuel poverty
40% of the population in parts of Sidley, are claiming benefits.
Facilities
The Orangery has a number of facilities such as:
A generously sized lounge
An activity room
A stylish self service staffed restaurant
Off street parking
Secure and varied landscaped gardens
Guest suites
Assisted bathroom facilities
Mobility scooter charging rooms
Wellbeing room
Hairdressing salon
Wi-Fi throughout the communal areas
Varied and flexible gardens
It is estimated an Extra Care development of this scale would create approx 30 Full Time Equivalent posts. A number of local residents who attended the consultation expressed an interest in future employment opportunities at the scheme.
Key Features
Properties
58 apartments.
30 1bed 28 2bed.
Tenure
42 apartments at social rent.
16 apartments at shared ownership.
Plans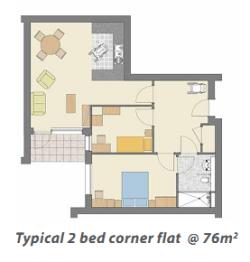 Address
Sidley School,
Buxton Drive,
Sidley,
Bexhill On Sea,
East Sussex,
TN39 4BD.
Scheme Location Map
Partners
Housing Provider
AmicusHorizon
Architects
PRP Architects
Local Social Services Authority
East Sussex County Council