Oaks Close
Wath-upon-Dearne, South Yorkshire Housing Association Ltd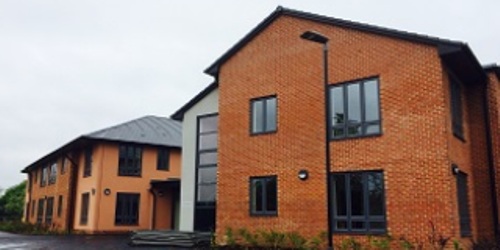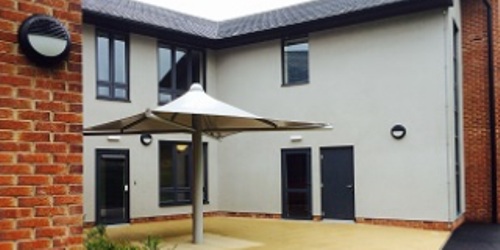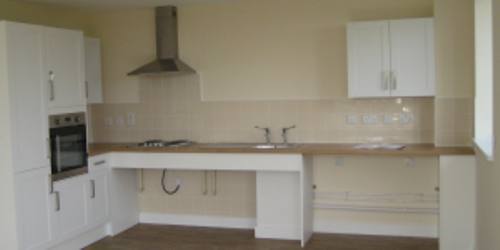 Description of Scheme
This scheme is for people with learning difficulties.
There is level access throughout the scheme with access also to a lift. The scheme has low surface temperature radiators throughout with wide floor to ceiling height windows to maximise light penetration and apartments that offer views in two directions.
There is space and additional sockets for scooter charging in apartment halls, with accessible height controls and sockets.
There is an ability to add future window openers in kitchens where windows more difficult to reach. The scheme offers direct access to the wet/bathroom from the hall and bedroom and an ability to add future hoist and track between wet/bathroom and bedroom.
Furthermore, this scheme has adjustable areas for the sink, hob and food preparation, suitable for wheelchair users, complete with a high specification fire detection system with staff pagers and sprinkler system.
The scheme uses monitors to track leaving of apartments, movements during the night, audio links to be used as a reassure and remind aid, equipment to aid in preventing flooding from sink/baths, epilepsy monitoring etc.
The development will achieve Code for Sustainable Homes level 3.
Where Is It?
Situated in a residential neighbourhood comprising predominantly post-war local authority housing. The site itself is surrounded by agricultural land with the exception of the eastern boundary where there is residential housing constructed in the last 10 years.
Key Information
Location
Wath-upon-Dearne
Local Social Services Authority
Rotherham Metropolitan Borough Council
Region
Yorks & Humber
Year Funded
2013
Cost
£1.9m
DH Fund
CASSH 1
Proximity
Clients already live in the community and have good links with day care facilities, GP's, leisure and are an accepted part of this community with good neighbour relations. The nearest bus stop is 300m and the main group of shops including a large supermarket are within 1.6km. A surgery, food shop, post office, leisure centre and local schools are located within 1 km of the site.
Relevant Local Strategy
This scheme is for people with learning difficulties and will support the wellbeing, choice and independence of our customers helping them to continue to live in their own home for longer.
Care Services
There will be an 24 hour care team on-site.
Facilities
The scheme provides a communal lounge, an outdoor sheltered patio overlooking the grounds and an on-site 24 hour personal care team.
Key Features
Properties
16 apartments within a 2 storey block. All 1bed.
Tenure
Plans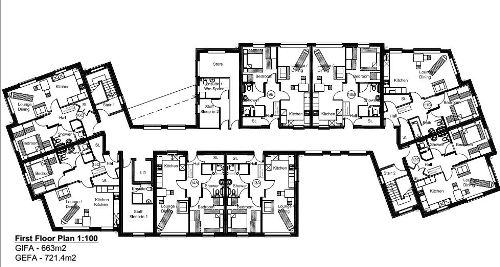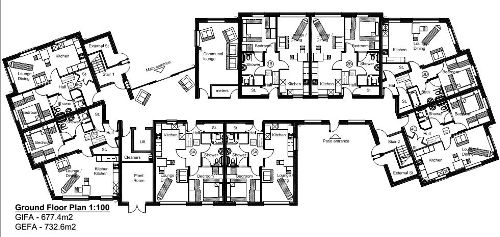 Address
Oaks Close,
Wath upon Dearne,
Rotherham,
S63 7BS.
Scheme Location Map
Partners
Housing Provider
South Yorkshire Housing Association Ltd
Architects
SYHA Architects
Care Provider
Rotherham, Doncaster & South Humber NHS FoundationTrust
Local Social Services Authority
Rotherham Metropolitan Borough Council
Developer
South Yorkshire Housing Association Ltd
Contractor
O & P Construction Services Ltd