Oak Court
Blaby, emh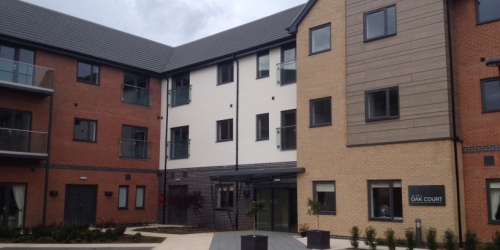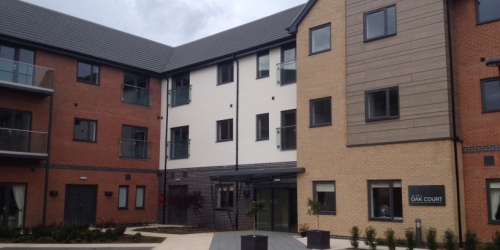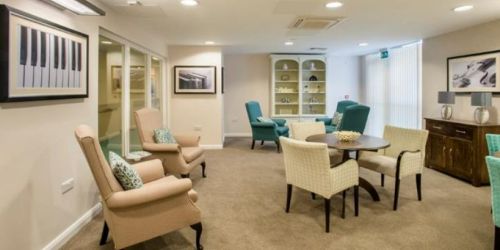 Description of Scheme
This extra care scheme is intended for people aged 55 and over who need at least three-and-a-half hours of care and support each week, enabling them to live independently within their community. The homes are much-needed in the area as shown by the fact that over half the applicants have a strong local connection to the Blaby area.
The scheme has communal gardens split into different areas to allow quiet enjoyment, social activities and gardening and seating areas. Ease of access both inside and outside the scheme for those with lower mobility with wider corridors. Many of the flats also have balconies or patios.
The scheme constitutes a wider investment into the Blaby community. Local labour is being used for the project and Westleigh will be providing on-site training opportunities, including hands-on experience, for four apprentices, as well as a trainee surveyor.
Where Is It?
Properties are being built on green field site adjacent to established properties built inthe 1960's. 56 other properties are being built on remainder of green field site - providing bungalows and houses for afford able rent and shared ownership.
Key Information
Location
Blaby
Local Social Services Authority
Blaby District Council
Region
East Midlands
Year Funded
2013
Cost
£7.8m
DH Fund
CASSH 1
Awards
Named Development of the year in the East Midlands by the Chartered Institute of Housing
Proximity
This scheme will be in between the settlements of Countesthorpe and Blaby which are within 1 kilometre with supermarkets pharmacy and doctors.
Relevant Local Strategy
Leicestershire's Joint Strategic Needs Assessment 2012 refresh - chapter on health related housing needs of the county.
Leicestershire Extra Care Housing Strategy for Older People 2010-2015 - developed by Adult and Communities Department at Leicestershire County Council. The Strategy recommends the development of 500 units of extra care across the County by 2015.
Care Services
24-hour on site care.
Facilities
The scheme will include:
Communal lounge/ dining area with associated kitchens.
Assisted bathrooms, laundry rooms
Other multi - functional common areas e.g. cinema room/ library / music room
Secure garden and landscaped areas
Self contained flats
Hairdressers
Micro - shop
24 hour staff cover
'spa'
arts and craft rooms
Key Features
Properties
50 apartments
37 1bed
13 2bed
Tenure
Affordable Rent.
Address
Winchester Road,
Blaby,
Leicestershire,
LE8 4HJ.
Scheme Location Map
Partners
Housing Provider
emh
Architects
Brp Architects
Local Social Services Authority
Blaby District Council
Contractor
Westleigh Developments