Melody Road
Wandsworth, Viridian Housing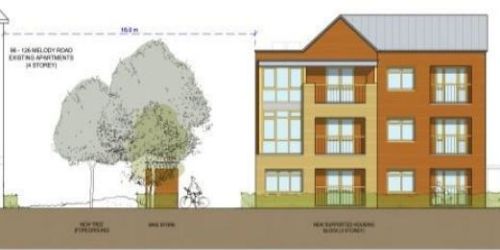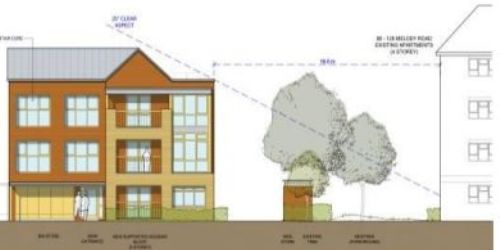 Description of Scheme
This scheme consists of 9 one bed apartments for people with learning and some physical disabilities. The scheme is being built on the car park of one of LB Wandsworth, Local Authority Estates. We have consulted with the residents of the estate to make them aware of the proposed scheme. This is a small scheme and there are no services within the scheme which will be shared with the Melody Road Estate residents, but we hope to create a harmonious local community.
Where Is It?
Melody Road is a site which is owned by London Borough of Wandsworth and the proposed development site currently forms part of the car park of the estate. The estate comprises both rented and leasehold flats. The site is located west of Wandsworth Common in a residential area.
Key Information
Location
Wandsworth
Local Social Services Authority
London Borough of Wandsworth
Region
National, London
Year Funded
2013
Cost
£302,400
DH Fund
CASSH 1
Proximity
The scheme is in a pleasant residential area. Local shops and facilities are approx. 0.6 miles away. Buses serve nearby St Johns Hill and the mainline station (Wandsworth Town) is approx. 0.5 miles. Wandsworth Town has frequent trains to central London.
Care Services
Support services will be provided by an external care provider.
Facilities
The scheme provides self contained accommodation. There is a small staff office/sleep over room and a small kitchen/lounge area for residents. There is lift access to all floors and a wheelchair/scooter storage area on the ground floor. All residents have private balconies.
Key Features
Properties
9 1Bed Apartments
Tenure
Affordable Rent.
Address
96 - 126 and 128-162 Melody Road,
London,
SW18 2QG
Scheme Location Map
Partners
Housing Provider
Viridian Housing
Architects
Churchill Hui
Local Social Services Authority
London Borough of Wandsworth