TAPPI Cast – 17 November 2023

Welcome to TAPPI Cast, our weekly update on the 'Technology for our Ageing Population: Panel for Innovation' (TAPPI) project which aims to improve the way technology is used in housing and care for older people. Includes updates from our 6 Testbeds, Resources and Events of interest.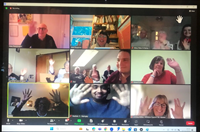 This week, Pete Fleischmann and Jolie Goodman from Co-production Works facilitated the very last Coproduction Champions meeting (opens new window) for the TAPPI programme. They are sad it was the last meeting but are looking forward to sharing resources about coproducing digital technology in later life housing how to guides and 4 animated films to encourage people to try technology. More on this soon!
Updates from our Testbeds: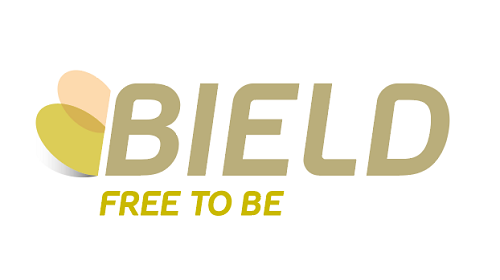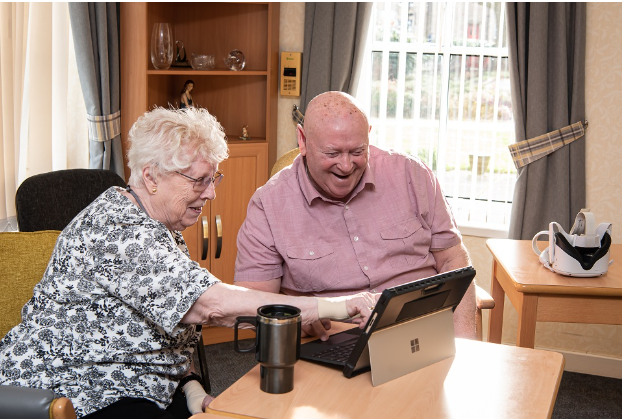 To celebrate #CoProWeekScot (opens new window), we shared this wonderful poem (opens new window), 'If Only Tech Had a Heart', by TAPPI Champion, Alice, sharing her thoughts on technology and housing. You can find out more about Alice in her and Peter's personal story feature showcasing their experience of and feelings towards technology.
Bield also presented at an online stakeholder event for the Digital Health and Care Directorate Scotland, focusing on digital inclusion and tenant participation. We were also delighted to receive the 'Excellence in Digital Engagement (opens new window)' award at the TIS National Excellence Awards 2023. Our winning submission highlighted that we have made significant strides in promoting digital engagement and co-production to ensure that tenants are at the forefront of our decision-making processes.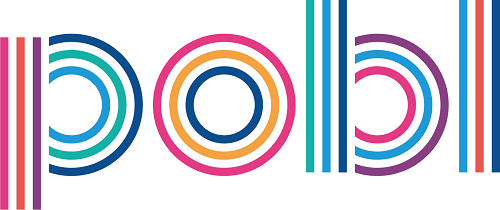 Co-production for technology and housing with care services: the Pobl experience

In this Housing LIN guest blog, first published by Welsh Housing Quarterly (WHQ) in October 2023, Vikki Hiscocks, Head of research and development at Pobl Group, shares her experience of co-production for technology and housing with care services as part of the TAPPI project and beyond.
Publications of interest:
What Is Assisted Living And How Can Assistive Technology Enhance The Lives Of Older People? (opens new window)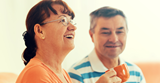 Assisted living housing often makes use of technology. With a range of equipment available, individuals are able to control what help they receive to live as self-sufficiently as possible. Read more on assisted living, including what it actually means, how it differs from independent living and nursing homes, and how digital telecare supports assisted living, in Appello's latest blog (opens new window).
Forthcoming events of interest:
Click here (opens new window) for a list of all forthcoming TAPPI related events, including:
ITEC Conference 2024

(opens new window)

(Delegate Tickets Now Available To Book) - 18/03/24 - 19/03/24
TSA are excited to announce the return of the International Technology Enabled Care Conference, taking place on the 18-19 March 2024 at the ICC in Birmingham. Set against the backdrop of our overarching themes for the conference: Enabling Personalised Outcomes, Harnessing the Power of Data, and Transforming Knowledge into Action, this promises to be an exceptional gathering for forward-thinkers in our industry.