Empowering Local Authorities to deliver flexible and sustainable extra care solutions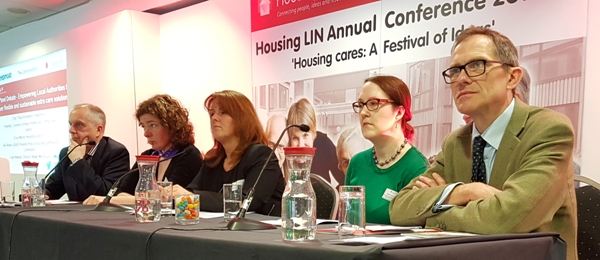 Chair: Paula Broadbent, Director, Retirement Housing Solutions, Keepmoat
Panellists:
Neil Revely, ADASS Housing Policy Group and advisor to LGA Housing Commission
Kate Webster, Director, Energy, Infrastructure & Government at Walker Morris LLP
Caroline Cormack, team leader of affordable housing programmes and policy, Homes and Communities Agency
Bruce Moore, Chief Executive, Housing & Care 21
The panellist explored the following questions:
Shaping supply/local markets
What do you see the role of local authorities in stimulating new supply of extra care housing?
What are the routes to the market, that will attract and accelerate delivery?
We heard about the launch of the dementia-friendly housing charter, how can local authorities support the adoption of dementia-friendly approaches in extra care housing
Scheme viability
How can the public sector attract partners to take the risk on developing specialist housing when Government policies are so fluid, for example, Local Housing Allowance arrangements?
Why would Registered Providers want to continue to develop Extra Care Housing in this environment?
Inward investment
What is the role of the HCA and how can they help stimulate investment from the private sector?
Is there a critical mass to attract investment?
Innovative product development
Can multiple products be delivered through a public private partnership or can different types and tenure of housing and services attract the private sector to invest across wide areas?
What other more consumer-driven innovative developments can you see in your crystal ball?
We hear more about integrated care, should a development partnership be led by housing, health or social care?