HLINks: Housing LIN Highlights 2019, new resources, and news and events from the specialist housing sector
Welcome to this week's HLINks, the weekly bulleting from the Housing LIN. This week we published a new blog looking at a new programme to support LGBT people with dementia.
We also have new resources, news and features, and events from the specialist housing sector.
Housing LIN Blogs
Bring Dementia Out: A Programme to address the needs of LGBT people living with dementia
Our latest Housing LIN guest blog looks at a new programme supporting LGBT people with dementia.
Written by Claire Days, the Bring Dementia Out Programme Co-ordinator, the blog looks at the work of the new Bring Dementia Out programme from the LGBT Foundation, supported by the Guinness Partnership and in partnership with National Dementia Action Alliance, Switchboard (Brighton & Hove), National LGB&T Partnership and LGBT Consortium.
Housing, Community, Disability, and Ageing
Survey- Dementia friendly environmental assessment tools
The King's Fund/ University of Worcester : Enhancing the Healing Environment (EHE) Assessment Tools – If you are familiar with these tools and would like to take part in the review, please complete this survey by 17th of February.
Events
Housing LIN Events
There are no regional 'IdeasLab' meetings currently scheduled, as we are making preparations for our Annual Conference- Vision 2020: New approaches to housing in Manchester this March. Watch out for more details on how to register for our Annual Conference next month.
Supported by the Housing LIN
Join the Housing Tech-HACK: Develop practical solutions for 2020+

This Tech-HACK jointly run by the Housing LIN and Appello provides an opportunity to develop practical solutions to the real-life challenges housing providers are facing when taking advantage of technology and innovation. It will explore the opportunities and identify actions for transformative change in this area. Morning event, 4th February, 2020, Kia Oval, London. Limited places available.
Promoted by the Housing LIN
Training Opportunity
Autism - Some Different Perspectives. One day course, London.
Due to popular demand, we are delighted to now be offering 'Autism - Some Different Perspectives: A one-day course' as a group training session for individuals at our offices in Central London in April, 2020. Provisional Dates: Friday 3rd or 24th April 2020.
To book your place, or to discuss in-house training options (recommended for 8+ staff members), please email us: training@housinglin.org.uk.
Next week
Next week we publish Housing LIN Viewpoint 98 - Design Guidelines for inclusive, enabling environments for adults with complex needs, written for the Housing LIN by Archadia Chartered Architects and Planners.
With Thanks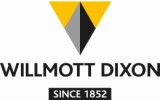 The Housing LIN would like to thank Willmott Dixon for their support in producing this newsletter.