HLINks: Housing LIN Highlights 2019, new resources, and news and events from the specialist housing sector
Happy New Year from everyone at the Housing LIN. This is the first Housing LIN newsletter of 2020 and we're starting the new year by looking back at our highlights from 2019.
We also have new resources, news and features, and events from the specialist housing sector.
Housing LIN
Top 5 Housing LIN Resources of 2019
2019 was another successful year for the Housing LIN, and to celebrate that we've compiled a list of our most downloaded resources from last year.
Top of the list is Adaptations Without Delay, our influential guide for the Royal College of Occupational Therapists.
Click the link below to see the full list of our most popular resources of 2019.
Housing LIN Blogs
Extra Care at Christmas - Festive reflections
This anonymous Housing LIN blog describes an uplifting Christmas day spent with the author's grandmother in her new home in an extra care scheme.
What smart homes can learn from the independent living movement
Our newest Housing LIN guest blog is by Phil Robinson of Possum and Clive Gilbert of Policy Connect.
Although there have been many advances in assistive technology there are still barriers to its adoption by older people and people with disabilities. This blog argues that policy makers, manufacturers, and designers need to work with the people who will use the technology in order to ensure that it is inclusive and meets their needs.
Housing, Community, Disability, and Ageing
Together in the 2020s: twenty ideas for creating a Britain for all ages by 2030
This new report by United for All Ages highlights twenty radical ways to create 'a country for all ages' by 2030, countering ageism, loneliness and poor health, care, learning and housing in divided Britain.
The report features ideas and insights from a number of leading organisations, including the Housing LIN, and makes key recommendations for action for all age.
It calls for urgent action to tackle the divisions facing older and younger generations and unite Britain.
Training Opportunity
Autism– some different perspectives: A one-day course– London
Due to popular demand, we are delighted to now be offering 'Autism– some different perspectives: A one-day course' as a group training session for individuals at our offices in Central London in April, 2020. Provisional Dates: Friday 3rd or 24th April 2020.
To book your place, or to discuss in-house training options (recommended for 8+ staff members), please email us: training@housinglin.org.uk
Events
Housing LIN Events
There are no regional IdeasLab meetings currently scheduled, as we are making preparations for our Annual Conference in Manchester this March. Watch out for registration arrangements for our high-profile event in Manchester this year, next month.
Promoted by the Housing LIN
Next Week
Next week we publish a new Housing LIN guest blog, Bringing Dementia Out by Claire Days, which examines Guinness Care and Support's LGBT Foundation funded project.
With Thanks
New Sponsor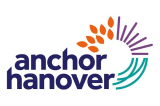 With thanks to Anchor Hanover for formally becoming a sponsor of the Housing LIN in 2020. This enables us to sustain our knowledge exchange and networked activities. We are extremely grateful for their support.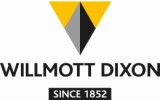 The Housing LIN would like to thank Willmott Dixon for their support in producing this newsletter.