HLINks: New blogs, new resources, and news and events from the specialist housing sector
Welcome to this, the final edition of HLINks for 2019. We will return with HLINks in January, and we would like to wish all of our members a very merry Christmas from all of us at the Housing LIN.
This week we feature two new blogs, and we also have all the new resources and news and features about the specialist housing sector.
Housing LIN Blogs
The planning and housing disconnect
Siobhan Moore, Director of Development at Housing 21, writes about how Housing 21 are working with local authorities to deliver better housing with care.
By using the specialist knowledge of providers and the targeted local knowledge of councils, developments can be better planned, designed and procured and services commissioned to meet the requirements of local populations, be developed more quickly, and delivered on budget.
Time for Change for Almshouses? Reflections 1980-2020
In this Housing LIN guest blog Jenny Pannell reflects on her 40-year career, and the changes to almshouses in this time. She asks how can almshouses reinterpret their past and continue to meet housing needs in the 21st century.
Housing, Community, Disability, and Ageing
Design, Planning, and Technology
Events
Housing LIN Events
We have now concluded our 2019 regional showcase events. However, we are now making preparations for our annual conference in March 2020, and also planning our 2020/2021 regional programme. Details to follow in the New Year.
Promoted by the Housing LIN
Next Week
Next week we publish our final blog of the year, by the Housing LIN's Jeremy Porteus, in which he gives a taster on the themes that will be featured at our Vision 2020 annual conference next year.
This is our final weekly newsletter of the year. HLINks will resume on Friday, 10 January 2020. The office is closed until Thursday, 2 January 2020.
With Thanks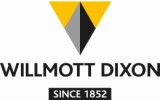 The Housing LIN would like to thank Willmott Dixon for their support in producing this newsletter.