Time for change for almshouses? Reflections 1980-2020
It's forty years since I first saw the almshouse clock at Longbridge Deverill, Wiltshire, driving down the A350 towards Poole. The charity was founded in 1655 by Sir James Thynne of Longleat and there's a striking 19th clock and bellcote.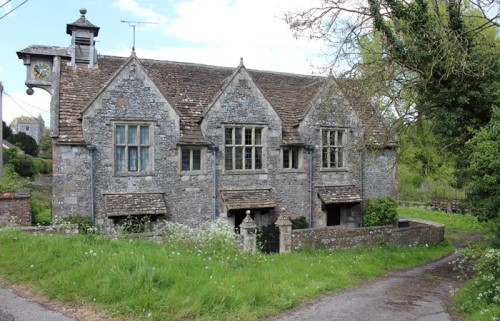 So started my interest in almshouses: how could they re-interpret their past and continue to meet housing need? Forty years later, I've met many housing professionals who have moved from larger providers to work for locally based almshouse charities, and I'm involved in a programme of almshouse research with Dr Alison Pooley at Anglia Ruskin University (ARU). But how did I get here?
In the late 1970s, my housing career was just starting in Exeter, dealing with refurbishment grants at the Housing Corporation (now Homes England). But this was something different: an application to modernise Grade ll-listed almshouses in Longbridge Deverill. I was soon on a steep learning curve about the complexity of refurbishing listed buildings and the need for additional funding for heritage conservation.
Moving to local authority and housing association posts in the 80s, my interest in almshouses continued. Whilst working at North Wiltshire council, a local councillor discussed her concerns about the Grade l-listed Lady Margaret Hungerford Almshouses in Corsham, built in 1668.
Most were empty and in poor condition: their design was impossible for elderly people. Years later, the trustees finally accessed all the different funding streams and achieved the complex restoration (featured in Almshouses into the next millennium: Paternalism, partnership, progress?, 1999), and completed in 2001. The almshouse charity now provides housing for single people with a local connection aged 35-65 (an age group often in housing need but with no priority for social housing).
So started my interest in almshouses: how could they re-interpret their past and continue to meet housing need?By the 1990s I was in Bristol, lecturing on housing courses at UWE and then moving into housing research. Housing Corporation-funded research provided the material for my 1999 book which features the Corsham almshouses. As the main title suggests, it was future-facing; as the subtitle indicates, it discussed both strengths and weaknesses, problems and opportunities. Looking back, let's just say that some messages were not welcomed by everyone at the time, but since then so much has started to change.
Over the past two decades, I've worked with almshouse charity residents and staff, helping them to become 'best in class'. I've discovered more exciting almshouse developments, featured in my Housing LIN Report Transforming almshouses for the 21st century (2013). Since then, thanks to Alison at ARU, I've visited English and Dutch almshouses, met trustees and staff, and facilitated links and visits between the UK Almshouse Association and its Dutch equivalent.
Together we have carried out research projects for the Almshouse Association and the Royal Institution of Chartered Surveyors Research Trust. Our forthcoming Housing LIN Viewpoint (February 2020) will update the 2013 almshouse report, explore initiatives that are helping to transform almshouse provision for the 21st century, and consider the direction of travel towards 2030 and beyond.