HLINks: New blogs on cohousing and building an intergenerational society, new resources, and news and events from the specialist housing sector
Welcome to the latest edition of HLINks, the Housing LIN's weekly news bulletin. This week we feature two new blogs. In our first Stephen Burke argues that the next government needs to create a society that is genuinely fair for all generations. And, in our second blog we look at a new intergenerational cohousing development in Cambridgeshire.
We also have all the new resources and news and features about the specialist housing sector.
Housing LIN Blogs
Creating a Britain for all ages
In our newest Housing LIN guest blog, Stephen Burke of United for All Ages outlines his vision for a fairer society.
Calling for the next government to institute more intergenerational policies, he highlights the successes of modern intergenerational housing developments, and the benefits of intergenerational policies for all generations.
Shared perspectives on cohousing – codesigning community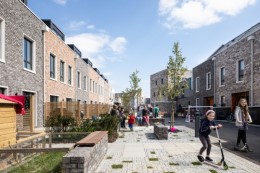 In the latest Housing LIN guest blog, Jan Chadwick, of K1 Cohousing, and Meredith Bowles of Mole Architects, write about the challenges they faced in designing Marmalade Lane, Orchard Park in Cambridge, and share some of the lessons they have learned.
Jan Chadwick writes about the challenges and the benefits to the community of a cohousing development and Meredith Bowles discusses the architects approach to designing the alternative Stirling Prize winning Marmalade Lane, and writes about working with a group of residents to help bring their vision to life.
Housing, Community, Disability, and Ageing
Design, Planning, and Technology
Events
Housing LIN Events
We have now concluded our 2019 regional showcase events. However, we are now making preparations for our annual conference in March 2020, and also planning our 2020/2021 regional programme. Details to follow in the New Year.
Events promoted by the Housing LIN
Next Week
Next week we look forward to two new guest blogs. The first, by Housing 21's Siobhan Moore, is about planning for an ageing population. Our second is by Jenny Pannell, and takes a look retrospective look at Almshouses over the last 40 years.
Finally, if you missed this: our Extra Care Housing Survey has been extended until 31st December. Let us know your plans for growing the sector over the next 5 years.
With Thanks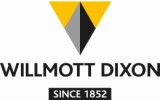 The Housing LIN would like to thank Willmott Dixon for their support in producing this newsletter.