Taking 'Retirement' Out of Later Living
"Politicians seem reluctant to face up to the impact this significant demographic change will have."
With Brexit dominating much of our lives, here I share some thoughts on the challenges and opportunities which these demographic changes present for policy-makers, developers and designers.
Developments in healthcare, culture, travel and communication mean that we are living longer and expecting more from our retirements.
The number of over 65s in the UK is forecast to rise by 22% by 2025, from 11.7 million to 14.3 million. This equates to approximately one in five of the total population, and is estimated to become one in four by 2050.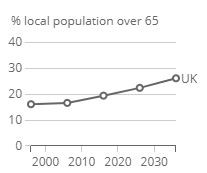 The number of homes built specifically for older people each year has fallen from 30,000 in the 1980s to fewer than 8,000 in recent years. Consequently, it is estimated that there is a requirement for an additional 725,000 Housing-with-Care units by 2025.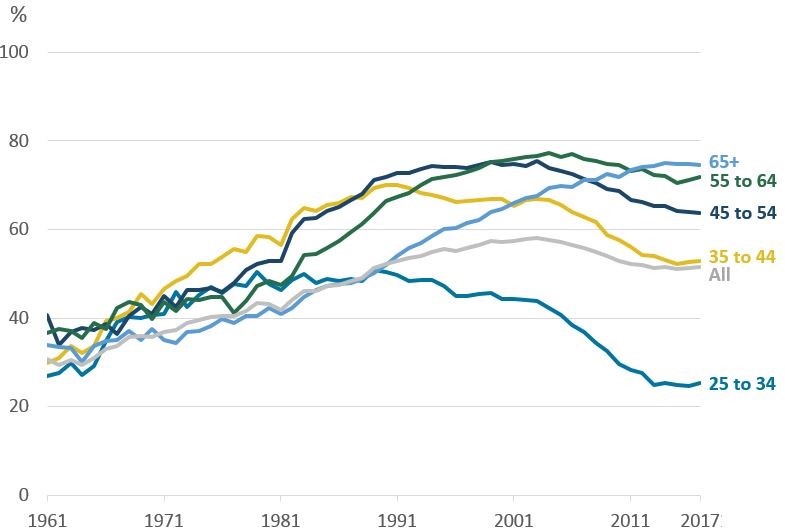 Politicians seem reluctant to face up to the impact this significant demographic change will have, preferring policies for new house building to focus on support for first-time buyers. Yet providing new homes for older people could meet their needs and improve the housing prospects for the younger generation as well.
In 2016, the APPG on Housing and Care for Older People inquiry report "Housing our Ageing Population: Positive Ideas (HAPPI3)" highlighted that older people are sitting on over £820 billion of housing equity², and over half are living in homes larger than they necessarily require. The report recommended ways in which government policy, as well as action by house builders, could ease these concerns. However, unlocking this equity and these homes will depend on our ability to build homes which older people want and can afford to move into.

Today's later living housing market is broadly split into two subsectors, namely: the aspirational downsizer market, offering a premium product for those proactively looking to move, and the needs-based market, where demand is driven by a requirement for increased levels of care, support and security. Filling the gap between these two subsectors by delivering an aspirational product which encourages people to downsize, but at a price which works for someone living in an average-priced home, provides a massive opportunity for developers.
As HAPPI3 recognised, people need choices of space for themselves and their visitors, and facilities good enough to attract the local community. Good-quality shops, restaurants, hairdressers, beauticians and even gyms and art rooms have been inserted into senior-living communities to draw people in from the wider neighbourhood.
The Baby Boomer Generation Has Different Expectations From Its Predecessors
The occupier of retirement housing is changing. Generally speaking, the 'Baby Boomer' generation has different expectations from its predecessors. Later living used to be about winding down, possibly moving to a traditional country idyll. This increasingly healthy sector is now just as likely to require homes which provide security and comfort, together with sociability and easy access to the stimulation of a modern and life.
The Baby Boomer Generation Has Different Expectations From Its Predecessors
However, in an environment such as the UK, where determinant factors such as climate do not create such a pull to encourage 'maturists' to move from their current home – the need for effective, relevant and disruptive marketing to the status quo is paramount to encourage people towards what can be a very positive and happy move.