Mental Health Awareness Week: Sheltered housing residents look to keeping active to avoid isolation and loneliness

Residents at homes operated by Central and Cecil (C&C) have been discussing how taking part in activities have helped support their mental health during the Covid-19 pandemic.
With restrictions finally beginning to ease after an uncertain and often unsettling 14-month period, those living at C&C accommodation, all of whom are aged 55 and over, have shared their stories about what the ability to keep engaged and connected with others through hobbies, events and activities, many of which have been virtual, have meant to them.
C&C has also expanded its own activities programme to help keep residents' minds and bodies active, a proven way to combat mental health issues.
The residents have shared their story to tie in with this year's Mental Health Awareness Week (opens new window) (10-16 May).
Myriam Martinez, a resident at Edna House, Paddington

(opens new window)

, experienced feelings of loneliness at the start of the first lockdown period last year.
"I'm very sociable by nature," she explained. "I found not being with people very hard."

"But then I took my first ever lessons in ballet, through an online class. It is now something I look forward to during the week. It disconnects me from boredom, or from worry, or from what I am going to do next."
Myriam has encouraged others to take the opportunity to look for something to do that they enjoy, which may stave off loneliness and help avoid mental health issues in the future.
She added:
"After this experience of the lockdown, looking after ourselves, and those people around us, I don't think I will ever feel lonely or isolated again!"
Salim Thobani, resident at Ada Court in Maida Vale,

(opens new window)

meanwhile, has shared how online exercise classes helped him avoid 'horrible' feelings of being lonely.
"Loneliness creates a major problem when you are in your room or your flat all day doing nothing because that's horrible"

"Before the lockdown we had an exercise class, for which we went into the garden. During lockdown, Chuk, the facilitator, has ran these on Zoom every week.

"It helped me maintain my body, and there's no doubt exercise helps my mind. I think that helped me a lot, to be very honest with you. It's great that the classes can meet back in the garden now."
Avoiding isolation and loneliness to help mental health
Back in January, C&C published its isolation and loneliness report (opens new window) in response to surveying 250 residents about their feelings of these emotions.
Our key finding from the research was that 38% of residents felt lonely or isolated at least once a month since the first lockdown (in March 2020), with 1 in 8 experiencing these feelings daily or weekly.
This is alarmingly high. The NHS reports how being lonely and vulnerable can lead directly to depression, as well as other serious declines to both mental and physical health and wellbeing. Given that the Covid-19 pandemic has now extended to over a year, that's a long time for people feeling isolated to have had to suffer – often in silence. With the Mental Health Foundation already reporting that one in five older people living in the community, and two in five in care homes, experience depression or poor mental health, it's so important to help people in later living participate in meaningful activities – a proven way to benefit their wellbeing.
It has partly been in response to our report's findings that C&C has been able to increase its already strong activities programme.
This has included varying what is on offer for broader appeal among residents, finding new ways to promote it such as through a new monthly newsletter that now attracts over 400 subscribers, and more recently, taking advantage of the better weather and easing restrictions to reintroduce outdoor activities.
Julia Ashley, C&C's Chief Executive, believes that the process of bringing residents back together in face-to-face activities in a safe, but timely, manner, can be hugely beneficial as we head towards an unrestricted society again.
"Only this month, for example, professional musicians from the Royal Albert Hall are entertaining residents across all four of our care homes"

"This doesn't just enable residents to come together in ways they have seldom managed in a year – but has the added bonus of providing helpful income to musicians who have had precious little work over the same timeframe."

"With all our residents now having been offered the Covid-19 vaccination, and with the country gradually moving out of its various restrictions, now is the time to do all we can to ensure that concerns about mental health in the light of the pandemic can be minimised. The nation is not out of the woods when it comes to Covid-19 yet, but mental health problems, whether caused by the restrictions or not, can last for many years, if not a lifetime. Bringing people back together in a Covid-secure way can play a big part in alleviating these concerns."
---
For more about C&C's work during COVID-19, read CEO Julia Ashley's guest Housing LIN blog.
If you found this of blog interest, check out other relevant resources on combating loneliness and reducing isolation curated by the Housing LIN on our dedicated topic page.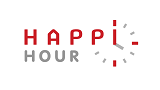 And, to coincide with Mental Health Awareness Week 2021, join us at our acclaimed HAPPI Hour webinar this Thursday, 13 May at 4pm, to find out more about housing, mental health and wellness.
Lastly, if you would like to find out more about how the Housing LIN can support you develop your housing for older people strategic vision and/or operational plans to meet the future accommodation needs of older adults, please email us at: info@housinglin.org.uk