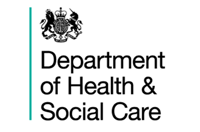 Published by the Department of Health and Social Care, The Hewitt Review – an independent review of integrated care systems (ICSs). Drawing on the insights of leaders from across the NHS, local government, social care providers, the charitable and the voluntary and social enterprise sector, the review looked at how best to empower local leaders to focus on improving outcomes for their populations.
The review identified 6 key principles, to help create the context in which ICSs can thrive and deliver. These are:
collaboration within and between systems and national bodies;
a limited number of shared priorities;
allowing local leaders the space and time to lead;
the right support;
balancing freedom with accountability; and
enabling access to timely, transparent and high-quality data.
With regard to housing, of interest is the consideration to review the legislation and expand the range of the organisations that can be part of s.75 arrangements to include social care providers, Voluntary sector providers and wider providers such as housing providers.