Supporting adults with learning disabilities to have better lives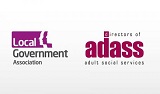 This outcomes and improvement framework, commissioned by the LGA and the ADASS, seeks to help directors of adult social services work with their colleagues and partners to identify how they can improve how they support adults with learning disabilities and autism (LD&A).
Set out in 3 sections, including several case studies, it is principally aimed at addressing services for adults with a learning disability and young people in transition from children's services to adult services. This includes autistic people who also have a learning disability.
While not housing specific, it provides a useful guide with supplementary information on:
System leadership, governance and management arrangements
How to understand demand and use prevention and early interventions effectively including transitions
Enable a care and support system that supports adults with LD&A have a good quality of life
Develop a workforce to have capacity and capability needed to support adults with LD&A needs
Support adults with LD&A to stay safe and live the lives they want
Operate efficient and accessible business systems and processes that ensure value for money