Maggie's Centre, Oldham - A Cancer Caring Centre Development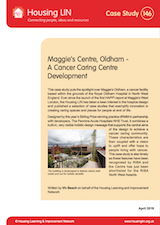 This case study from the Housing LIN (no 146) has been released in perfect timing for the Stirling prize winning de Rijke Marsh Morgan (dRMM), as they have been shortlisted at the RIBA North West Awards 2018. The firm are the architects behind Maggie's Care Centre in Oldham, an eco-friendly, cancer specialist designed hospice on the grounds of the Royal Oldham Hospital and featured project for this case study.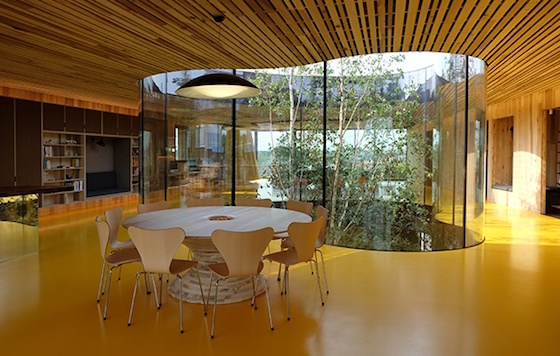 Maggie's Oldham raises the bar for cancer treatment through a combination of well thought through and dedicated care services, alongside architectural brilliance. A very visible holistic design message supports the central aims of the design to achieve a cancer caring community. These characteristics are then coupled with a vision to uplift and offer hope to people living with cancer.
Impressively, it is the first of its kind, boasting as the first hardwood cross laminated timber (CLT) building in the world. This type of wood has been found to be beneficial to mental health, and provides a more positive environment in what is a tough time for patients and their familes.