Locked out: A New Perspective on Older People's Housing Choices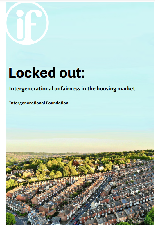 This briefing, published by the Centre for Ageing Better, sets out how we can challenge the persistent and misleading narratives around older people's housing and deliver local housing plans that work for people of all ages.
The Rightplace research provides a summary of how we can better understand the limited housing options available to older people and the difficulties faced when actively seeking to move home to improve their quality of life.
It aims to challenge the dominant media narrative of the wealthy homeowners failing to downsize to free up homes for younger families and highlights once more that older people are not a homogenous group.