Integrated care systems and social care: the opportunities and challenges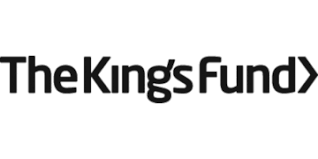 This practical guide, supported by Home Instead UK, aims to encourage partnership-working between NHS and social care stakeholders as Integrated care systems (ICSs) develop.
The suggestions it contains are based on The King's Fund's work with ICSs and a roundtable discussion, held with Home Instead UK, to explore these issues with stakeholders working in and with the social care sector.
Integrating health and social care has been an objective of national policy for more than three decades but has started to gather pace with the introduction the Health and Care Bill, which is expected to put integrated care systems (ICSs) on a statutory footing from April 2022.
The guide offers some key messages for adult social care and its partners in ICSs.
ICSs offer real potential for partnership with the NHS and other sectors.
ICSs are an opportunity to develop genuinely joined-up, personalised care.
There is a need for clarity about structures and systems…
…but leadership and culture are critical.
Resources are a key challenge so making best use of them is essential.
It's important to assess and measure the right things.
The guide reveals how ICSs offer real opportunities for social care commissioners and providers, while highlighting the associated challenges, such as differences in language, spending power, metrics culture and leadership style.
Ultimately, social care is a critical part of a health and care system, employing as many staff as the NHS and having a huge reach of services. An ICS that fails to engage with the sector will lack credibility and legitimacy. Failing to engage the sector effectively will make the aspirations of ICSs – to genuinely improve services for local people – extremely difficult, if not impossible, to fulfil.