Integrated Care Systems (ICSs) Implementation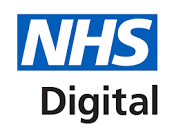 The Health and Care Act 2022 has now completed the parliamentary process and has received Royal Assent. This is an important step on the journey towards establishing ICSs, moving them onto a statutory footing with the establishment of Integrated Care Boards (ICBs) and Integrated Care Partnerships (ICPs). This will take place on 1 July 2022 as communicated in the NHS 2022/2023 priorities and operational planning guidance.
Each Integrated Care System (ICS) will have an Integrated Care Board (ICB), a statutory organisation bringing the NHS together locally to improve population health and establish shared strategic priorities within the NHS. When ICBs are legally established, clinical commissioning groups (CCGs) will be abolished.
NHS Digital has been working closely with NHS England and NHS Improvement to explore how to apply the changes across digital systems and services, ensuring they'll continue to run smoothly and supporting the wider health system through the transition phase.
Some changes to digital systems and services will come into effect on 1 July 2022. These include changes to Organisational Data Service (ODS) data and NHSmail.
This will be followed by a transition period and a second phase of changes are expected to be made at a later date.