Findings from the Housing LIN survey of home-based work in Housing Organisations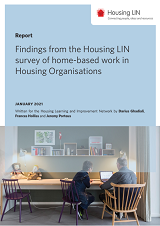 To better understand the effect of Covid-19 on the housing sector, the Housing LIN launched a survey back in the autumn of 2020 to identify and capture the impact and examples of home-based working during the first stages of the pandemic for their staff and residents, including older adults and disabled people.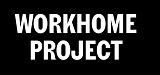 (opens new window)In collaboration with the Workhome Project (opens new window), we aim to use the results of the survey to inform and influence national policy, including the recently published Social Housing White Paper, spread the practice of innovative approaches of home working across the housing social sector, and make recommendations for the social housing sector.
Key issues and related recommendations include:
Tenancy agreements and granting permission for tenants to work from home
Flexible homeworking arrangements for staff – organisational practice or policy
Support for people to work from home – from agile working to health & safety
Making physical/digital improvements to the home – managing space and broadband connectivity
The benefits of working from home – from managing work/life balance to increased productivity
But, at the same, it was also noted that where constraints working from home too, such as combining with home schooling, lack of space or unsuitable space, unreliable internet, living in shared accommodation, fostering team building.