The L&Q Group houses around 250,000 people in more than 110,000 homes, primarily across London and the South East. With almost 7,000 vulnerable residents, it recognises that is has to adapt to meet the diverse needs of this particular client group. In response, L&Q Living was created.
Launched in September 2018, L&Q Living offers a bespoke service to clients based on varying levels of need - from older people still in work, to those with more complex needs such as dementia or limited mobility. However, the coronavirus pandemic has presented L&Q Living with new challenges. This Inspirational Achievements' page captures some of the amazing ways our staff and residents have responded to these challenges and provide an update on what we are doing.
https://www.lqgroup.org.uk/about/landq-living/ (opens new window)
L&Q Living's Response to Coronavirus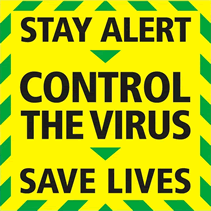 We started to follow our business continuity plan as soon as the spread of coronavirus outside China became apparent. We established a Pandemic Crisis Response Team (PCRT) to oversee and manage our response to the pandemic. The PCRT is drawn from across our leadership team and has three levels of authority, Gold, Silver and Bronze.
The aim of the PCRT is to keep our residents, colleagues and stakeholders reassured, informed and safe, and to meet two key objectives:
To follow Public Health England advice. Where it is necessary for us to deviate from this advice, a decision is taken through the Gold, Silver, Bronze command structure
To continue to offer a business as usual service to our customers.
"With a rapidly ageing population we know that the housing market has just not kept pace with the demand for aspirational homes and inspirational places for people in later life.

The significant lack of suitable retirement accommodation, coupled with changing demographics, will only exacerbate the lack of supply.

To help overcome this issue and meet the needs of our older generation, we are developing a portfolio specialist retirement business."

Di Hart,
Group Director of Commercial Services
L&Q Living
As well as the corporate business continuity plans, there is a pandemic business continuity plan in place at L&Q Living. The actions contained in the plan have been entered into the corporate active risk management system as well as any other additional measures required to deal with the pandemic. In addition to this, each care and support scheme has a local business continuity plan in place. The core issues that are covered in the plans are:
Minimum staffing levels required to operate the service safely (based on providing a core service to customers)
List of customers who can be supported by family should a crisis arise
Details of colleagues who live locally who can be called on in an emergency
Agencies available to provide temporary staff
Arrangements to share colleagues with other LQL schemes
Details of other non-LQL care homes who have voids should a decant be needed due to staffing emergencies
Plans to ensure sufficient stocks of food, PPE and medication
Effective communication plans.
In addition, we carried out risk assessments at all our services to identify potential staff shortages by taking note of colleagues with underlying health conditions and childcare or other carer responsibilities. An audit was also carried out on the business continuity plans of our external agencies to make sure they were in a position to deal effectively with housing management functions on our behalf during the crisis.
L&Q Living action plan
Alongside our business continuity plan, we have a live action plan in place, with over 50 actions outlining what we need to do to ensure our services, residents and colleagues are safe. Each action has a lead name, timeframe, associated risks, additional resources required and a RAG rating against it. For example, stocks of PPE. This action plan is discussed every Tuesday at the managers' daily brief where the lead person for each action provides any updates and escalates any issues as required. For example: we have ensured we have kept pace with government advice and guidance and have introduced several new policies and procedures to help our teams operate safely and effectively throughout the pandemic. These include:
Self-isolation policy and procedure
Coronavirus interim policy
Coronavirus interim PPE policy
Vulnerable Colleagues Protocol
Underlying Health Conditions Protocol
Test and Trace Policy
Void property checklist following a coronavirus case. When the government advice has changed or been updated, we have updated all our policies within 24 hours to reflect these changes.
In addition to this, we have also produced a number of new documents in response to the pandemic. These include:
Coronavirus Care Plan devised for those delivering personal care to people who are self-isolating after displaying symptoms of coronavirus or after a positive test result for the virus
Coronavirus guidance booklet to give our residents an update on what they should look out for and what to do should they feel unwell
Several posters have been produced to go up around our schemes to help prevent the spread of coronavirus
Void property checklist for colleagues outlining what to do should they need access to somebody's flat following a coronavirus case
PPE FAQ's
Self-isolation booklet designed to help people stay mentally well whilst living in isolation
A booklet outlining all the local support services that are available for vulnerable people during this challenging time.
Managing PPE
We appointed our clinical governance lead, who is also a qualified nurse, to direct our teams to ensure we have the PPE required to continue to deliver care to our customers. Due to the extremely high demand but short supply of PPE, the clinical governance lead has daily meetings with managers to monitor the levels of PPE at all our schemes. Orders are placed as and when PPE is required, and it is then stored centrally and distributed to schemes when someone is self-isolating or has tested positive for coronavirus.
We RAG rate our stock levels as follows to ensure they do not get to a critical level:
Green - Ample supply of stock in place
Amber - levels of PPE need to be monitored closely
Red - Need to source more stock
We have been operating consistently at Green and have even been able to provide PPE to other providers and colleagues in other parts of the business.
"L&Q has done everything to support us. From quickly developing policies to providing PPE and guidance for staff. They seem to be two steps ahead."
Tackling loneliness and reducing isolation
A sheltered housing assistant at one of our schemes had a number of residents who were feeling down as a result of self-isolation. To cheer them up she asked them what their favourite song was and played it through their doors, prompting a sing-along which helped to lift their spirits.
Our self-isolation offer was devised immediately after lockdown in the UK was announced. We identified the risks of people becoming lonely and isolated during the lockdown and put a plan in place to tackle this. This includes offering welfare calls or visits to residents, recruiting volunteers to drop off food and check on people who are self-isolating, and providing a WhatsApp group for those in isolation to stay in touch. Between April and July we contacted 2,700 people on a daily basis.
We have also ensured every scheme has a supply of food for people who are self-isolating and linked residents with nearby community support groups where appropriate. Everyone who is self-isolating has been provided with a guide that sets out our offer. Reducing loneliness and isolation L&Q Inclusion is an initiative run by L&Q Living which is designed to build community connections and combat loneliness and isolation by providing our vulnerable customers which includes older people, people with learning disabilities and people with mental health needs with access to a vast range of opportunities.
We also created an online community for our customers and for residents living in our agency-managed services called LQL Connect. We offer a range of activities on our LQL Connect Facebook page, including exercise sessions, art and cooking lessons, competitions, bingo and a film club. Additionally, we made sure that our popular annual LQL's Got Talent competition went ahead virtually, with the acts taking part in a show on Facebook so that other residents could vote for the winner.
Most of the content is delivered by L&Q Living colleagues, including our in-house artist and members of the business development team, so that our residents can see familiar faces. As well as regularly providing activities and competition, we also share updates from L&Q Living on the platform. This initiative has been very well received and we have had lots of engagement on our posts.
Supporting residents in sheltered housing
A sheltered housing assistant has been sending positive text messages to her residents in order to cheer them up. She has also been translating all the coronavirus information that has been sent out into four different languages for our residents.
Our housing colleagues have been working flexibly to ensure continuity of our services. Our sheltered housing assistants have become part of a wellbeing service, carrying out telephone assessments with vulnerable residents to establish if they need more support.
The assessments check if residents need any assistance with:
Ordering and collecting medication
Reporting urgent repairs
Infection control and refuse collection
Ordering food
Reducing loneliness and isolation.
Another sheltered housing assistant has been carrying out wellbeing assessments across our Haringey schemes. When she discovered four residents did not have phones, she worked with the local Council's Housing Support Team and arranged regular delivery of food parcels as well as mobile phones with credit.
If L&Q Living colleagues have any concerns about people being unable to carry out any of the above tasks, a plan is put in place to assist them. This consists of:
Ensuring each sheltered scheme have emergency food supply on site
Linking people into local volunteer schemes
Referring people to adult services
Recruiting scheme volunteers
A staff member said: "We feel very supported and appreciated; the thank you card was a very nice touch."
And finally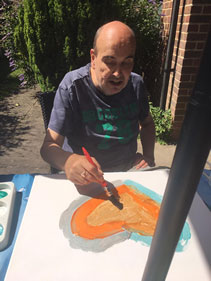 As local pandemic lockdowns take hold, we continue to monitor the situation and provide a service to our vulnerable residents. We have now entered the recovery phase of our business continuity planning process. This enables us to respond quickly and robustly to government announcements on lockdown eases. L&Q will continue to apply the Gold, Silver, Bronze command during recovery.
We recognise that housing for older people cannot be a simple one-size-fits-all solution and we aim to offer bespoke care, support and housing to all our residents. With L&Q Living we are proud to offer the best possible services for our residents in the most difficult of circumstances.
L&Q Living is proud to sponsor the Housing LIN's Health and Housing - Health Intel pages.
For more L&Q Living resources on the Housing LIN website check out:
More about the L&Q Group generally can be found at https://www.lqgroup.org.uk (opens new window)
#InspirationalAchievement (opens new window)