The L&Q Group houses around 250,000 people in more than 92,000 homes, primarily across London and the South East. With almost 7,000 vulnerable residents, it recognises that is has to adapt to meet the diverse needs of this particular client group. In response, L&Q Living was created.
Launched in September 2018, to coincide with World Alzheimer's Day, L&Q Living offers a bespoke service to clients based on varying levels of need: from older people still in work, to those with more complex needs such as dementia or limited mobility.
www.lqgroup.org.uk/about/landq-living/ (opens new window)
L&Q Living's Pledge
Future Housing Needs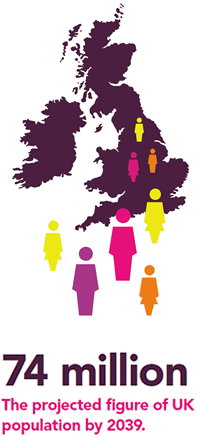 The population in the UK is also getting older, with 18% aged 65 and over and 2.4% aged 85 and over. By 2039, the UK population is projected to continue to grow, reaching over 74 million. In turn, because of the growing need for specialist housing for older people L&Q has devised an 'offer' to meet the needs of our older population.
Our aim is to stand out as a sector leader in providing high quality homes that people want to live in. We are also committed to placing the health and wellbeing of our older population at the heart of what we do.

"Our offer is not just about bricks and mortar. Our aim is to stand out as a sector leader in providing high quality homes that people want to live in. We are also committed to placing the health and wellbeing of our older population at the heart of what we do"
Partnership with Oomph! Wellness
In 2018, we formed a partnership with Oomph! Wellness, an award winning organisation designed to improve the quality of life for older people through exercise programmes and opportunities to access the community.
We also run an exercise leadership training programme for residents, family members and staff across our sheltered and extra care schemes. The programme consists of two days training to teach participants how to deliver a range of games and sessions for older adults. The sessions are specifically aimed at improving the health of our residents and increasing stability to reduce risk of falls.
Health and Wellbeing
We have recruited two health and wellbeing facilitators through funding received from the L&Q Community Foundation. The facilitators have a clear aim to improve the health and wellbeing of our older residents living in general needs accommodation.
They will work closely with housing officers to identify people who might benefit from help to achieve any of the following:
Reducing loneliness and isolation
Getting access to an Adult Services care package to help to stay at home and live independently
Moving on to more appropriate accommodation.
Other health related activities
The therapeutic health benefit art can have on our overall wellbeing is well researched. We have invested in arts materials to deliver interactive sessions, giving residents a chance to create their own artwork. We launched the art group in January 2018 and our internal artist is available to visit schemes to run regular sessions, teaching people various techniques that range from pencil sketching to watercolours. Our plan is to host an L&Q Living art exhibition later in the year. In 2018, we are also launching our photography and film making group.
HAPPI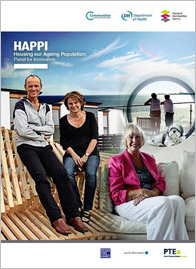 We will design properties which are welcoming, well-lit and easy to navigate using way-finding techniques, such as appropriate signage which can allow a person with dementia to operate at their best possible level. We will aim to build all of our homes to HAPPI standards.
The HAPPI standards are based on 10 key design recommendations. Many are recognisable from good design - for example, good light, ventilation, room to move around and good storage – but importantly, they have particular relevance to older persons' housing which needs to both offer an attractive alternative to the family home and be able to adapt over time to meet changing needs.
For more about all the HAPPI report, check out the Housing LIN online 'Design Hub'.
Dementia-friendly design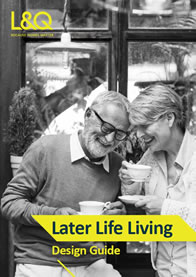 All our new build schemes will be designed to be dementia friendly.
The textiles, fittings, level of signage, colour schemes and décor will all be designed to keep people with dementia in their homes for as long as possible. Creating dementia-friendly environments has been widely recognised as an essential component in helping people to live well with dementia.
Digital Care
Digital Care represents a huge opportunity to change that way that care is delivered, and to ensure that all residents receive the appropriate level of care that they need. Because of the we are upgrading our Careline and emergency call systems.
Every older person will be given the opportunity to purchase an additional assistive technology package which is bespoke to their needs. We have partnered with award winning Alcove to provide innovative technology which enables people to live at home for longer. More can be found about this service in the Housing LIN briefing Technology and Digital Connected Care Services: Towards the tipping point?
Safeguarding
We also run various awareness campaigns to keep people safe, for example, reducing the risk of internet fraud, and fire safety in the home. Annually, we dedicate a whole month to raising awareness of safeguarding issues to our residents, and everyone will have access to the activities we put on as part of safeguarding month.
We also have robust safeguarding governance arrangements in place and all L&Q Living residents will be protected under these arrangements.
The Mum Test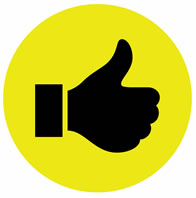 We apply the 'Mum test' to everything that we do, from the buildings that we create to the front-line service that we deliver.
Our staff ask the question "Would I be happy for my own mother or any other relative to live here or receive this service?"" If the answer is no, we will put things right.
And finally
L&Q Living is one of the most modern and comprehensive housing projects available to older people in the UK. We recognise that housing for older people cannot be a simple one-size-fits-all solution and we aim to offer bespoke care, support and housing to all our residents. With L&Q Living we are proud to offer the best possible housing for older people.