Stoneswood Extra Care Village
Delph, Northern Care Homes Ltd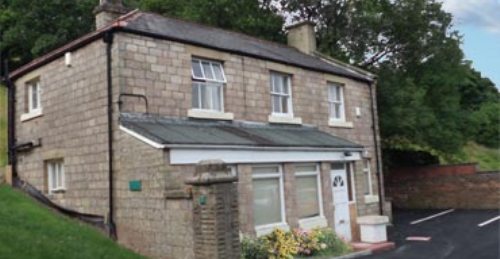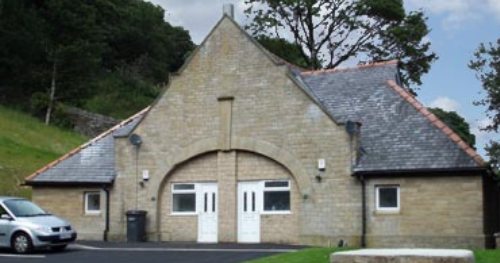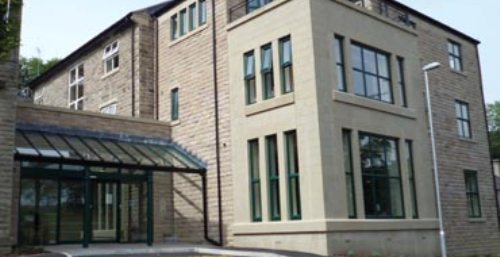 Description of Scheme
Use of natural stone in keeping with surrounding location; reflecting existing features e.g bay window, stone cornice, slate roofing
Elevation broken down to reflect 3 linked buildings rather than I large facility with a new entrance formed between the existing building and the new extension
Full wheelchair accessibility throughout the new extension, all rooms ensuite with level access showers, AT/ telecare links
Where Is It?
Saddleworth comprises of 13 rural villages. It is a well established community but due to the location and sometimes the weather conditions services are difficult to deliver at times. The population is perceived as relatively affluent but there is an element of hidden poverty amongst older residents. Attracting investment has been difficult when the rest of Oldham experienced high levels of deprivation.
Key Information
Location
Delph
Local Social Services Authority
Oldham Council
Region
North West
Year Funded
2007/8
Cost
£6.5m
DH Fund
ECH
Useful Local Statistics
Information from a number of sources, including the Office for National Statistics and
Greater Manchester Forecasting Model show the following ageing population
projection changes for Oldham:
The number of people aged 65 years and over in Oldham is anticipated to increase from 32,900 in 2008 to 41,900 in 2025. The current population of 14,500 people aged over 75 years is set to rise to 21,400 by 2025.
The forecasted demand from older people is that they will seek support to remain in their existing home. The demand for housing related support in Oldham is predicted to increase, as the number of people living and ageing with long term limiting illnesses and conditions increases. By 2020, there are expected to be 8,500 more people living with long term conditions than in 2008.
An increasing Black Minority and Ethnic population of around one in six people now to one in four by 2022. This is a result of growth in the size of the Borough's Pakistani and Bangladeshi heritage communities.
Care Services
Extra Care scheme with non-resident management staff
Key Features
Properties
37 flats, bungalows. Sizes 1bed, 2bed. Built in 2009.
Tenure
Address
Oldham Road
Delph
Oldham
Lancashire
OL3 5EB
Scheme Location Map
Partners
Housing Provider
Northern Care Homes Ltd
Architects
McNeill Beechey O'Neill
Care Provider
Northern Care Homes Ltd
Local Social Services Authority
Oldham Council
Developer
Northern Care Homes Ltd
Contractor
Wiggett Construction