Stoke Gifford Village
Bristol, The ExtraCare Charitable Trust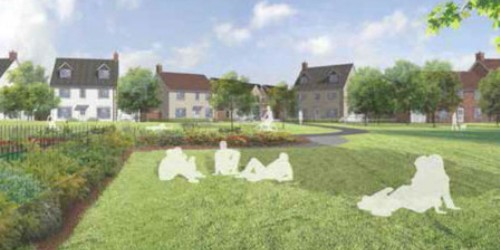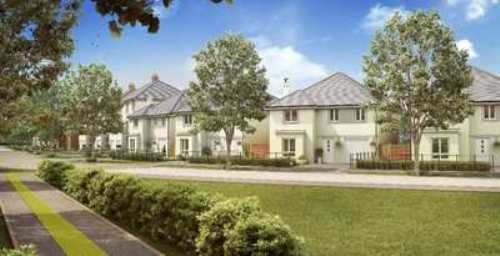 Description of Scheme
All our designs follow the HAPPI criteria when thinking about the design of the village.
The Building detail will follow a 'fabric first' approach and will achieve a minimum BREEAM Multi-residential Very Good standard. The nature of the building type and the location contributes towards sustainable development and this will be underpinned by the fabric first approach. Natural ventilation will be provided where ever possible and solar gain will be reduced due to balconies providing shading, all of which will reduce the potential for overheating. Green roofs will be introduced in areas where residents can gain access which will also encourage additional outdoor amenity space (particularly over the village centre area).
Point 9 of the HAPPI Report identifies the value of storage spaces and this has been acknowledged in the building design.
Large wheel chair accessible balconies are provided to all apartments with plenty of room to accommodate a table and chairs. These design features respond well to points 2 and 3 of the HAPPI Report.
Construction is anticipated to start in 2016 with the scheme opening in 2018.
Where Is It?
The 12-hectare site is mostly located in South Gloucestershire, although the southern tip is within the Bristol boundary. It is bounded in the north by the Bristol Business Park, to the west by the UWE campus, to the south-west by Stoke Park residential community and to the south and east by the woodlands of Sims Hill which form part of the Bristol-Avon Community Forest.
Key Information
Location
Bristol
Local Social Services Authority
South Gloucestershire and Bristol City Council
Region
South West
Year Funded
2013
Cost
£13,630,467
DH Fund
CASSH 1
Relevant Local Strategy
The site was allocated for housing in the South Gloucestershire Local Plan (adopted January 2006) with a minimum dwelling target of 500 homes at a net average density of 55 dwellings per hectare.
Click here
to access South Gloucestershire Council's Market Position Statement April 2014.
Care Services
We will have our own Enriched Opportunities Locksmith working with clients in early on set dementia.
Facilities
Facilities at Stoke Gifford Village will include:
Village Hall,
IT Suite,
Enriched Activity Room,
Greenhouse,
Gardens,
Laundry,
Lifts,
Lounge and Dining areas,
Library,
Hairdresser,
Shop,
Gymnasium,
Hobby Room,
Craft Room,
Activities Hall,
Social Bar.
Key Features
Properties
261 Apartments
1 Bed & 2 Bed

Tenure
81 Affordable rent
118 Shared Ownership
62 Outright Sales
Plans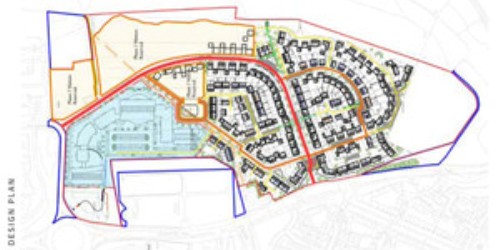 Address
Stoke Gifford Village,
Coldharbour Lane,
Bristol,
BS16 1WG.
Scheme Location Map
Partners
Housing Provider
The ExtraCare Charitable Trust
Architects
Nicol Thomas
Care Provider
The ExtraCare Charitable Trust
Local Social Services Authority
South Gloucestershire and Bristol City Council
Developer
The ExtraCare Charitable Trust