Springhill Court
York, Housing 21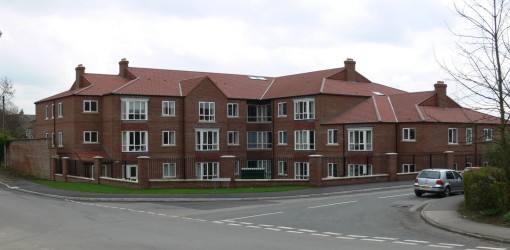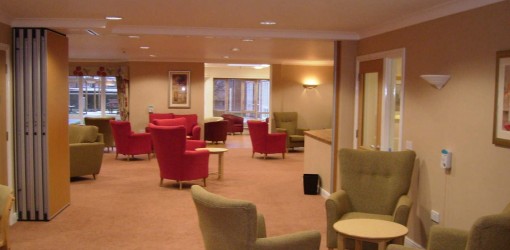 Description of Scheme
Springhill Court is a purpose built extra care facility and is constructed of brick to match local vernacular styles, clay pan tiles and white painted timber windows. The interior design is light, bright and airy with each floor having its own colour scheme which assists client's with dementia to identify each floor. It also features up to date telecare equipment which assist the tenants to remain independent. Springhill Court has its own beautiful landscaped gardens which are fully accessible for wheelchair users and has raised beds for this purpose.
Langtry Langton Architects designed the court on the principles of progressive privacy, so access to the apartments is secure for tenants, whilst all of the communal areas and facilities are open daily to welcome the local community to benefit as well. The interior furnishings are modern and attractive to all ages, whilst reflecting the needs of older or disabled people, particularly in the use of colour to assist those with visual or orientation issues and level access throughout.
Where Is It?
Springhill Court lies close to the centre of the rural market town of Easingwold. The area surrounding the scheme comprises of residential housing which is well established and in keeping with the town's Georgian heritage.
Residents Information
"This is a beautiful building with marvellous facilities. However it is the Manager and staff that make it so special."
"I moved into Springhill Court this year, nervous at the change in my life and wondering what it would be like living with a large number of people.
To my delight I found a new independence and freedom and care, all set in a beautifully designed building and attractive private flat with beautiful landscaped gardens, but there is something even more important than this alone. Tracey and her staff. The people that work here have given Springhill Court a special something, not easy to find and I think this special something is what makes Springhill Court such a happy place to live."
Key Information
Location
York
Local Social Services Authority
North Yorkshire
Region
National, Yorks & Humber
Year Funded
2005/6
Cost
£5.65m
DH Fund
ECH
Proximity
Bus stop: 10 to 15 minutes
Shop: 10 to 15 minutes
Post office: 5 to 10 minutes
GP Surgery: 5 to 10 minutes
Social clubs / activities: 5 to 10 minutes
Town centre: 5 to 10 minutes
Relevant Local Strategy
The scheme was developed in accordance with the County Council's Our Future Lives, policy for replacement of all EPH's across the County as outlined in 16 above. Extra Care Schemes have since been opened across North Yorkshire in Bainbridge, Ripon Selby, Castleton and Norton. All schemes have been built in partnership with housing associations and Borough/District Councils.
As North Yorkshire County is a two tier Authority, the County Council does not have a statutory housing responsibility. However, recognising that peoples aspirations for their older age were changing NYCC in 2006 formally adopted a multi agency strategy to replace all local authority residential homes with extra care housing. In addition changing demographics and predictions of people living longer led to the development of Local Area Agreement targets which required NYCC to deliver 366 additional units of EC housing year on year for the next 15 years. This target is identified in the Strategic Commissioning for Independence, Well-being and Choice 2007-2022 Strategy.
In October 2007 the Lifetime Homes Lifetime Neighbours Government Policy and Sustainable Communities strategy was launched
Useful Local Statistics
The financial challenge in North Yorkshire reflects the impact of demographic change. This is most marked in the area of older people's services where, by 2020, there will be an estimated rise in the population over 65 approaching 50% and an increase in those over 85 of 65%.
Care Services
A scheme manager.
Care and support service available throughout the day and nigh
Personal care and support tailored to meet individual needs, monitored and assessed by Social Services.
Support to access a range of services including welfare rights.
Facilities
Lift
Lounge
Laundry
Guest facilities
Door entry system with intercom to every apartment
Emergency pull cords in all rooms
Restaurant facilities
Hairdressing salon and shop
A range of multi-purpose communal areas
Accessible bathing area
Landscaped gardens and seating areas.
Key Features
Properties
39 flats. Sizes 1bed, 2bed. Built in 2007.
Tenure
Plans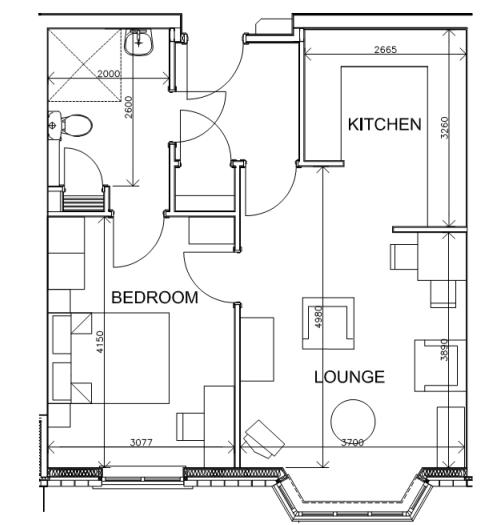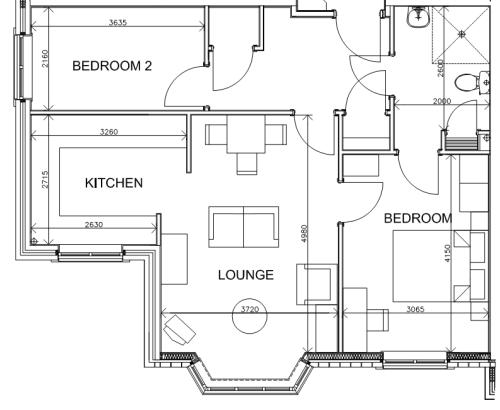 Address
Manor Road
Easingwold
York
North Yorkshire
YO61 3FG
Scheme Location Map
Partners
Housing Provider
Housing 21
Architects
Langtry Langton
Care Provider
Housing 21
Local Social Services Authority
North Yorkshire
Developer
Housing 21