Parkside
St Albans, North Herts Homes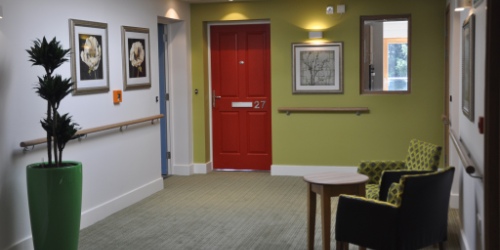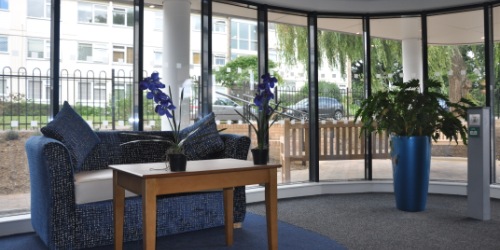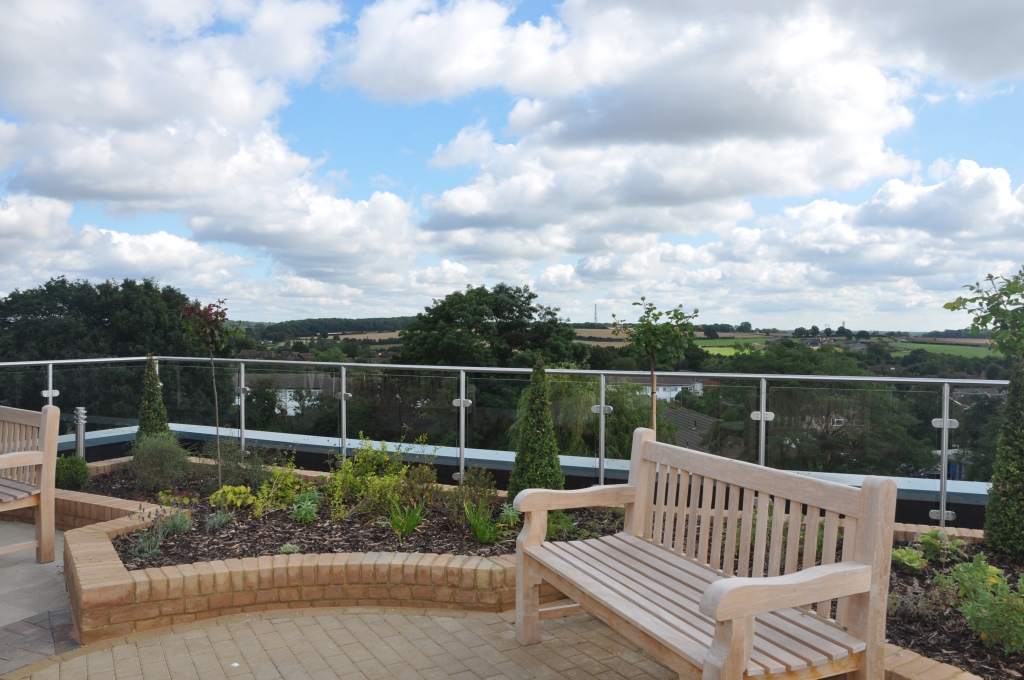 Description of Scheme
This scheme will provide supported independent living flats for older persons.
The development will use high levels of thermal insulation to reduce energy requirements and heating appliances will be selected to have low emission levels to exceed the requirements of Part L of the Building Regulations and SAP calculations. It is envisaged we will meet level 4 of the Code for Sustainable Homes.
The principles of the HAPPI report have been included from early design stage.
Subject to an investigation by an energy specialist, if a Combine Heat and Power Plant (CHP) is not suitable, it is proposed that PV panels and/or air source heat pumps could be installed on the flat roof adjacent to the main stairs and lift if required to meet Building Regulations.
The roof garden and flat roof area over the main entrance will help reduce rainwater runoff and increase biodiversity with the use of sedum planting.
Water saving measures such as flow restrictor, aerated taps, dual flush toilets and water butts will be incorporated into the design.
In an effort to encourage the use of more sustainable modes of transport, secure cycle storage for bicycles is provided on the site for the use of both staff and residents. There will also be cycle stands adjacent to the main entrance for visitors and staff.
Biodiversity will be encouraged by planting native species and where possible the retention of existing trees and planting.
The new planting will seek to soften the boundary and to enhance the appearance of adjacent areas.
Rainwater collection butts will be supplied to harvest rainwater for use in the garden.
Where Is It?
The site is located in the Marshalswick area of St. Albans, in a residential area characterised by post-war housing with areas of developer housing constructed during the last few decades.
The material palette for the area consists mainly of brick, render and concrete tiles with cladding systems on flatted blocks.
Key Information
Location
St Albans
Local Social Services Authority
St Albans District Council
Region
Eastern
Year Funded
2013
Cost
Total: £5.08million Grant: £1,000,000
DH Fund
CASSH 1
Proximity
There is a parade of shops and the local surgery and pharmacist less than half a mile away and as the site is well served by local bus routes (the bus stop is outside the front door) it also provides easy access to a greater range of shops in the Quadrant (also located half a mile away) and many facilities in St Albans City Centre.
Relevant Local Strategy
The site is currently occupied by Caroline Sharpe House sheltered accommodation for older persons with associated communal facilities over two floors.
As part of a review of sheltered housing provision by St Albans District Council, Caroline Sharpe House was identified as an opportunity for re-development in order to offer better quality and choice for older people and a far greater range of accommodation and care for the elderly.
It is proposed to demolish the existing building as it no longer provides accommodation suitable for older persons.
Facilities
Communal facilities provided within the proposed building include a residents lounge and dining room on the top floor with direct access to the roof terrace. All the communal facilities are open to the elderly residents in the neighbouring Quantock Close
Adjacent to these rooms are the communal kitchen and treatment room.
The Health and Beauty room has been positioned next to the main entrance along with the laundry to provide social activities which are easily accessible to all.
Key Features
Properties
33 1 Bed Apartments
2 2 Bed Apartments
Tenure
Address
Parkside View
Chiltern Road
St Albans
AL4 9TA
Partners
Housing Provider
North Herts Homes
Architects
KSA
Local Social Services Authority
St Albans District Council
Developer
Bouygues
Contractor
Bouygues