Mayfields
Boston, Boston Mayflower Ltd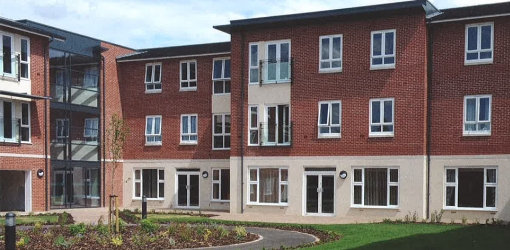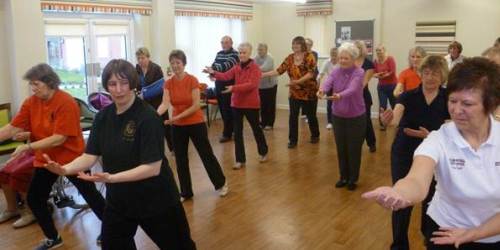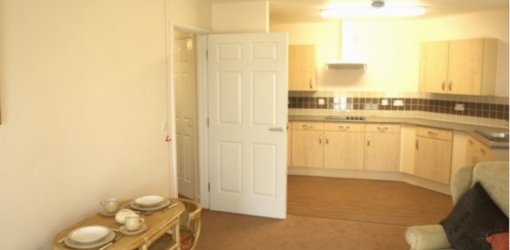 Description of Scheme
Mayfields stands on the site of the former Broadfield House and was part funded by the Department of Health.

Designed for the over 60s and developed in partnership with Lincolnshire County Council and Boston Borough Council, it consists of 40 one and two bedroom apartments, and feature a range of communal facilities.

Six of the rented apartments are available specifically for people with dementia, whose needs can be met within the scheme, and all the apartments are disability-friendly and accessible for wheelchair users - and have their own lounge, kitchen, and bathroom with level access shower.

They also have a 24-hour emergency alarm, secure door entry system, satellite and broadband connections.
Older people living locally are encouraged to use the scheme's facilities.
Residents Information
"I think it's lovely. The food is brilliant, and so is the care."
"Mayfields is coming along nicely. I often enjoy a game of dominoes with my fellow residents."
Key Information
Location
Boston
Local Social Services Authority
Lincolnshire
Region
National, East Midlands
Year Funded
2008-10
Cost
£7m
DH Fund
ECH
Relevant Local Strategy
(Extract from the Lincolnshire Housing Strategy - 2009-2014)
Forecasts show that Lincolnshire will have the highest growth in numbers of older people for the East Midlands by 2025. Meeting the changing housing needs of this group is a key strategic objective for us:
5 District Councils will see an increase of between 65-80% in population aged over 65
The numbers of those aged over 75 is likely to more than double
We will need to realign our housing provision for older people and increase the supply of new forms of housing, including extra care and leasehold schemes for older people.
A key challenge for us is to decide what to do with our current sheltered housing provision. Projections from Supporting People studies show an over provision of 3,000 sheltered housing homes and an under provision of new forms of older persons housing, especially extra care (1,500 homes) and leasehold schemes (9,000 homes). There is a particular under provision of Extra Care across the County, notably in Central sub region and South Holland.
Any future housing offer we make will also need to mature and change to acknowledge changing aspirations and expectations from older people.
Care Services
Extra Care scheme with on-site care staff, resident management staff (24 hours) and community alarm service.
Facilities
Lift
Restaurant
Lounge
Laundry
Library
Guest facilities
Landscaped garden
IT Suite
Consulting room
Hair and beauty salon
Shop
Cinema
Key Features
Properties
40 flats. Sizes 1bed, 2bed. Built in 2010.
Tenure
Rent (social landlord) and Shared Ownership and Leasehold
Address
Mayfields
Broadfield Lane
Boston
Lincolnshire
PE21 8DY
Scheme Location Map
Partners
Housing Provider
Boston Mayflower Ltd
Architects
Mr Ian Gowler/The Design Partnership
Care Provider
Boston Mayflower Ltd
Local Social Services Authority
Lincolnshire
Developer
Boston Mayflower Ltd
Contractor
Lovell