Manor Farm Flats (Phase Two)
Leicester, Emh homes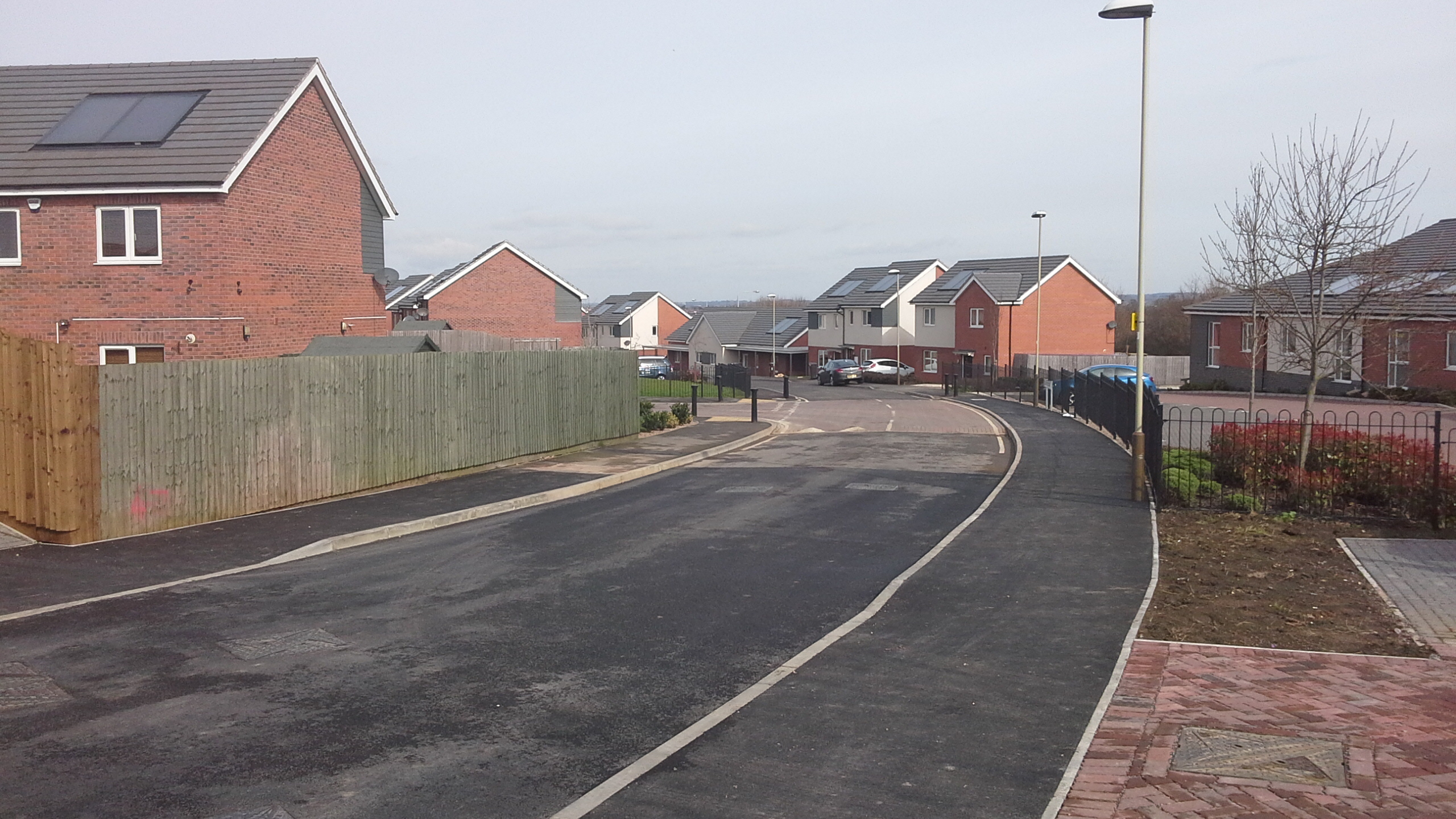 Description of Scheme
The scheme will include ten self contained flats each with their own front door together with a common room and staff room. Five flats with have external front doors and five will have front doors onto a communal corridor but with their own access to the rear communal garden. To the rear there is a communal garden for all residents.
This scheme is catered towards adults with mental health problems including autism. There is an existing scheme adjacent to Phase 2 and it is anticipated that there may be some interaction, although they are two separate schemes. It is not anticipated that the community will use any of the facilities.
Where Is It?
The scheme is located on Phase 2 at Manor Farm in Leicester. Emh developed Phase 1 with a mix of affordable housing for rent / shared ownership and supported housing. The site is a green field site which is owned by Leicester City Council and is earmarked for housing development both affordable and open market. To the east of the site is Humberstone Golf course. There is a new sixth college (Gateway) within half a mile of the site and the area has seen large scale housing development over the last few years within a mile of the site with the development of the old Towers Hospital site and housing estates in Humberstone.
Key Information
Location
Leicester
Local Social Services Authority
Leicester City council
Region
National, East Midlands
Year Funded
2013
Cost
Total: £1.4m Grant: £250,000
DH Fund
CASSH 1
Proximity
Tesco, Sainsbury's and local shopping centre all within 1 mile.
There are local doctors and dentists at similar locations.
Relevant Local Strategy
Leicester's Shadow Health and Wellbeing Board's interim Health and Wellbeing Strategy 2012.
Joint Strategic Needs Assessment March 2012.
Leicester's interim/ Draft Independent Living and Extra Care Strategy 2012-2015.
Strategic Housing Market Assessment 2007/08
Leicester's Joint Commissioning Strategy for Mental Health
Facilities
communal lounge
garden
staff facilities
Key Features
Properties
Tenure
Affordable Rent
Address
Manor Farm (Phase 2) Flats
Leicester,
East Midlands,
LE5 0TQ
Scheme Location Map
Partners
Housing Provider
Emh homes
Architects
Stephen George and Partners Leicester
Local Social Services Authority
Leicester City council
Contractor
Westleigh Developments Ltd