Hillside Park
Wokingham, Wokingham Housing Limited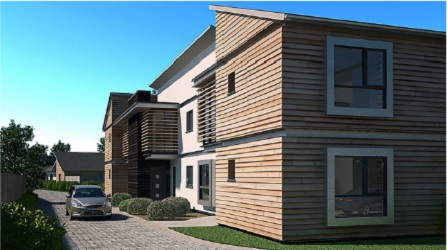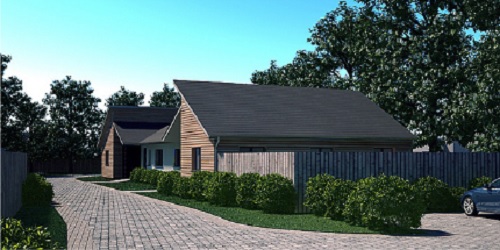 Description of Scheme
A purpose-built set of 10 flats, primarily for people with a learning disability and/or on the autistic spectrum.
Where Is It?
Hillside Park was previously used as a mobile home park to provide temporary accommodation for homeless families and had become unused and overgrown. It is located within a residential area of mostly (ex) Council-owned properties. The site is located near to local shops and bus routes.
Key Information
Location
Wokingham
Local Social Services Authority
Wokingham Borough Council
Region
South East
Year Funded
2013
Cost
£1.5m
DH Fund
CASSH 1
Proximity
The scheme is located close to local shops and bus routes.
Relevant Local Strategy
The properties were for people with a learning disability. The Council's Housing Strategy includes an objective to "Increase the supply of accommodation for vulnerable people, including Extra Care Housing, Dementia Housing, housing for people with a learning disability and supported housing for young people". It includes targets to complete 4 schemes of specialist accommodation in the Borough and to enable more adults with a learning disability to access long-term homes.
Click here to access Wokingham Borough Council's Housing Strategy 2010-2013.
Useful Local Statistics
Research carried out in 2008 identified 114 adults with learning disabilities with a housing need in the Borough. Pressure on Learning Disability Services has led to people with learning disabilities being placed in residential care homes, often out of the area. Residential care does not promote independent living and is more expensive than housing based solutions.
Care Services
There will be a 24-hour staff presence within flats.
Key Features
Properties
10 apartments, all 1bed.
2 bungalows.
Tenure
Plans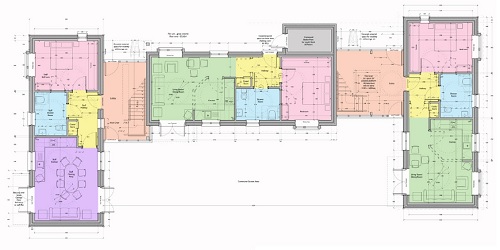 Address
Hillside Park,
Shinfield,
Reading,
Wokingham,
RG2 8BL.
Scheme Location Map
Partners
Housing Provider
Wokingham Housing Limited
Architects
ARK
Care Provider
Optalis
Local Social Services Authority
Wokingham Borough Council
Developer
Wokingham Housing Limited
Contractor
Primus Build